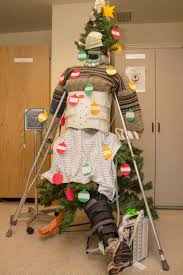 - November 29, 2016 /PressCable/ —
Christmas morning is a time of joy for many families as they gather around the tree that morning and open piles of presents. But according to the Consumer Product Safety Commission, nearly 6,000 people have to interrupt those festivities every year because they have to take a trip to the emergency room after experiencing a package opening related accident.
"The problem occurs when people use box cutters in a way that makes them unsafe," says a spokesman from MJH Innovations, an online seller that sells quality products at reasonable prices, including a 3-pack of utility knife box cutters. "But the truth is, a box cutter is the perfect tool to use for difficult to open packages, provided that you use them correctly."
The problem occurs when people use box cutters incorrectly. For instance, some people use the utility knives while pulling the blade toward them, and that can cause injuries. People also get into trouble by using a box cutter with a dull blade because the extra exertion required to use the knife can easily cause people to lose their grip and cut themselves.
"The most important thing to remember," says the spokesman, "is to use a quality box cutter with an ergonomic handle. These handles allow people to keep their grip on the knife, and that alone will drastically reduce the number of Christmas package opening accidents.
Christmas morning shouldn't end with a trip to the emergency room. Instead, by following a few safety precautions when opening stubborn packages, people can experience a joyful Christmas morning with their families.
About: MJH Innovations is seller of quality products that make people's lives easier. It is their company philosophy that good products shouldn't cost a fortune, and they work hard to provide quality products to consumers for reasonable prices. Shoppers can find many of their products listed on Amazon Prime.
Release ID: 150231