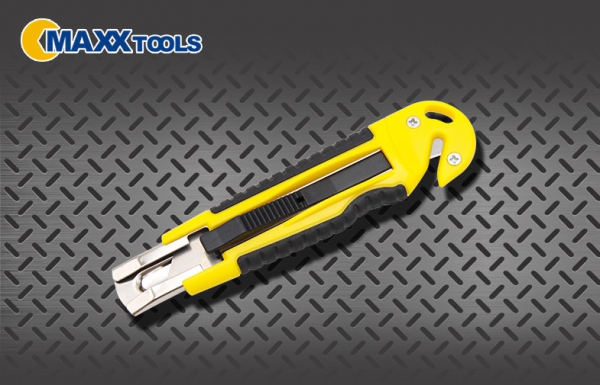 - February 28, 2017 /PressCable/ —
It's that time of year again when homeowners all over the country tackle those home improvement jobs they've been talking about all winter. For many people, that means repairing a roof, building a room addition, or laying vinyl flooring in the house. And while many people will use box cutter utility knives to accomplish these projects, one retailer is urging them to keep some safety guidelines in mind when using the knives in order to avoid unnecessary injuries.
"Box cutters are useful tools and many people rely on them for home improvement projects," says a spokesman from MJH Innovations, an online retailer that sells quality products at reasonable prices, like the Cutter Master Maxx Heavy Duty Utility Knives. "But people need to remember that these knives are sharp and many unsuspecting people end up in emergency rooms every year because they don't adhere to simple safety precautions."
He suggest that people follow three rules whenever they use a box cutter for home improvement projects. First, he recommends that people use a box cutter with an ergonomic handle. "This helps people maintain their grip on the knife," he says, "and that's important because losing control of the utility knife can easily result in an injury."
Next, says people should always ensure their blades are sharp, and that can be done by using a box cutter with snap off blades. "When people try and use a dull knife, it causes them to put more pressure on the handle than is necessary, and that oftentimes results in lacerations to the upper body, hands, and fingers."
Finally, the spokesman recommends that people remember to use a cutting motion that is directed away from their body. "When people cut toward their body, it's dangerous because if the box cutter slips, it can cut them. But if they cut in a motion that's directed away from their body, they're less likely to sustain an injury."
About MJH Innovations: MJH Innovations is seller of quality products that make people's lives easier. It is their company philosophy that good products shouldn't cost a fortune, and they work hard to provide quality products to consumers for reasonable prices. Shoppers can find many of their products listed on Amazon Prime.
Release ID: 173583