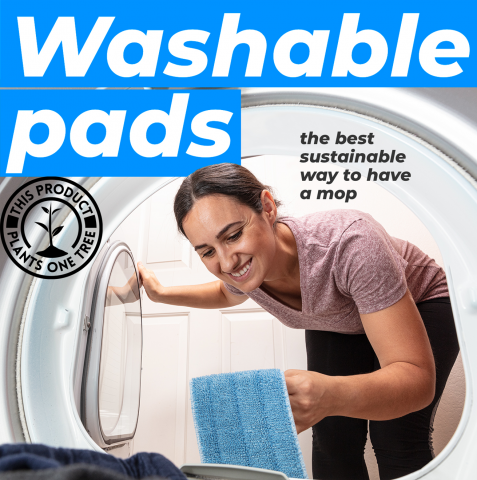 - December 10, 2020 /PressCable/ —
An expert has revealed that microfiber mops do save money in the long run even though when initially getting started, they are more expensive than a traditional cotton mop. What has to be taken into consideration is the fact that microfiber mop pads can be washed several 100 times over with some manufacturers guaranteeing up to 500 washes in the washing machine.
When compared to microfiber, a cotton loop mop can not withstand anywhere near as many washes. The average amount of times a cotton mop can be washed is about 55 times. At this rate, a cotton mop will be needing replacing very frequently compared to microfiber mop pads. The savings don't stop there either. Microfiber mop pads use much less water and chemicals, up to 95% less.
"When you first start, yes, it may seem like a lot for a mop when buying microfiber with a cheap cotton mop sitting next to it, however, what you have to realise is that there is so much more to microfiber than it just being a simple piece of cloth as is a cotton mop." Said a spokesperson from Temples Pride, the creator of the Dredge microfiber mop kit. "The main thing to remember when first buying a microfiber mop is that the pads can be washed up to 450 times more than a conventional cotton mop. We still have pads that we have been using for more than 5 years which is still young considering they still have 240 washes to go"
Temples Pride was founded in 2015 with a mission to provide an environmentally friendly & effective microfiber floor mop. To further support their mission, they are also dedicated to reducing their environmental impact by helping to protect critical forest habitat. For every mop that they sell, they plant 1 tree.
More information about Temples Pride and the Dredge microfiber mop is available on their website.
https://www.amazon.com/Professional-Microfiber-Resistant-revolutionize-Experience/dp/B01AZLM64G
Release ID: 88988539