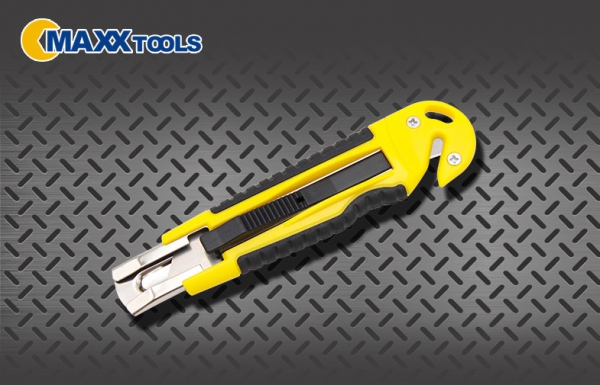 - March 23, 2017 /PressCable/ —
Spring is at the doorstep, and that means a lot of people are gearing up to do some home improvement projects around the house. And others will tackle those craft and DIY projects they've seen on Pinterest and other blogs. And the number one tool they'll use for all these projects is the humble utility knife box cutter.
But although the knife seems innocent looking enough, the truth is that hundreds of people are seen in emergency rooms across the nation as they are brought in suffering from cuts and lacerations as a result of injuries that occurred when using a utility knife.
But all those injuries don't have to occur. According to a spokesman from MJH Innovations, an online retailer that sells quality products at reasonable prices, including the Maxx Cutter utility knife, there are certain safety measures people can take that will drastically reduce the number of box cutter injuries that occur every year.
"The most important thing people can do is get a quality knife," he says. "If people use cheap box cutters, the odds of them suffering an injury drastically escalates."
He says the key features to look for in a box cutter is an ergonomic handle so the knife doesn't slip out of the hands of the user, snap off blades to ensure the blade never becomes dull, and a knife that offers the ability to retract the blade before storing it.
"If people would only use box cutters with these features, the emergency room doctors would have a lot less laceration injuries to deal with."
About: MJH Innovations is seller of quality products that make people's lives easier. It is their company philosophy that good products shouldn't cost a fortune, and they work hard to provide quality products to consumers for reasonable prices. Shoppers can find many of their products listed on Amazon Prime.
Release ID: 180219