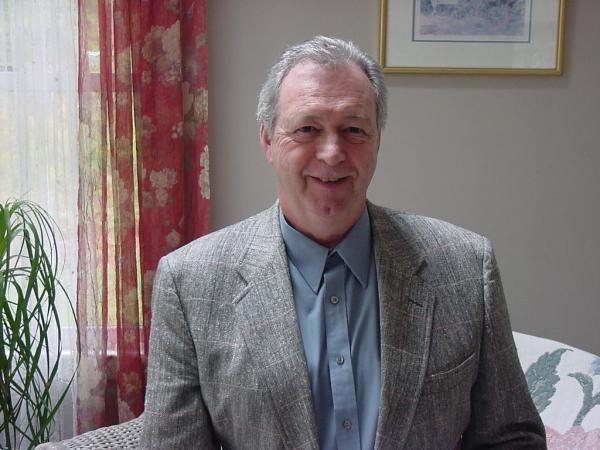 - January 21, 2020 /NewsNetwork/ —
Warwick, RI January 21, 2020 – We are pleased to announce that David. P. Miles has recently joined eXp Realty, LLC. Mr. Miles was first licensed in 1985 and earned his broker's license in 1986 in both Rhode Island and Massachusetts.
Over the years Mr. Miles had been recruited by many of the competitors but none of the other business models were of any interest to him. When he was introduced to the eXp Realty, LLC business model it was instantly clear that that this was a game changer and offered agents something new and valuable.
https://www.youtube.com/watch?v=aPr2mjQ5aU8.
Mr. Miles stated "My motivation to make the change was that eXp was truly an agent centric company offering the opportunity to earn shares of stock in the company (NASDAQ EXPI) plus the ability to purchase stock at a discount. Looking at the future of working in real estate today with the eXp technology is a real eye opener. The ability to create a real retirement nest egg with the revenue sharing program helped me make the decision very fast. In addition, I would no longer have to pay the high office expenses of the old franchise system. This came as quite a shock because I was not looking at making a change."
Throughout his real estate career Mr. Miles always gave back to the Realtor organization. One of his accomplishments was when he severed as the President of his local Board of Realtors in 1996 and helped complete a very contentious merger with another Realtor Board. This merger led to the formation of the Northern Rhode Island Board of Realtors. In 1977 he was named Realtor of the Year for his long-term dedication to the Board. He also served on the Rhode Island Association of Realtors Board of Directors and was a director for the Rhode Island Statewide Multiple Listing Service for many years. He also served on almost every committee at his board and sat on many committees at the State level. For many years Dave also sat on the State Ethics Panel and the State Arbitration panel.
Stephen Koss, President of Landmark Global Homes brokered by eXp Realty has this to say about him, "David's honesty and his integrity are a given. However, what really sets him apart is that he places the needs of others before his own."
http://ubcnews.world/david-p-miles-transfers-selling-and-buying-homes-to-exp-realty-mass-and-rhode-island/.
During his 31-year career at RE/MAX, Mr. Miles was named the Rhode Island "RE/MAXER" of the Year in 1991, earned the prestigious RE/MAX Hall of Fame Award in 2003 and earned numerous awards for his sales production.
eXp Realty is an eXp World Holdings, Inc. (NASDAQ: EXPI) company. eXp World Holdings also houses eXp World Technologies, LLC, which operates the VirBELA platform.
eXp Realty, The Real Estate Cloud Brokerage, is the largest residential real estate brokerage by geography in North America. It is one of the fastest growing firms with more than 25,000 agents across North America, Canada, the United Kingdom and Australia. As a subsidiary of a publicly traded company, eXp Realty uniquely offers real estate professionals within its ranks opportunities to earn eXp World Holdings stock for production and contributions to overall company growth.
VirBELA offers a modern, cloud-based environment focused on education and team development with clients in various industries from government to retail. VirBELA developed eXp Realty's current cloud campus, which provides 24/7 access to collaborative tools, training and socialization for the company's agents and staff.
Mr. Miles is an independent contractor of eXp Realty and this is not an official press release of eXp Realty, its parent company eXp World Holdings, Inc. or any related subsidiary.
David P. Miles, ABR, e-PRO 500, CDPE, GRI
eXp Realty, LLC
275 West Natick Road, Suite 203
Warwick, RI 02886
Broker Associate
C: 401-225-7418
Serving RI and MA since 1985 full time!
"Get the professional experience you deserve!"
Release ID: 88943035