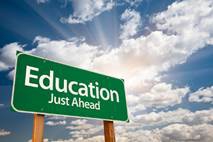 - November 13, 2017 /NewsNetwork/ —
Cpethink.com, an IRS-approved provider of continuous online education (CPE) courses, launched a wide range of updated CPE for CPAs modules focusing on using Excel for practical applications. Topics covered include creating custom financial statements, creating functions, financial modeling and many others. All courses are self-paced, offering instant evaluation, grading and certificate printing.
More information can be found at https://cpethink.com/excel-cpa-courses.
Recent decades have seen the growing importance of CPE courses for professionals in all industries, as the pace of technological, cultural and legal innovations has become increasingly rapid.
For CPAs in particular it is extremely important to obtain a certain number of CPE credits, depending on the individual requirements of each state board, with the end of the year reporting period being a particularly busy time in what regards CPE credits and hours.
Cpethink.com launched an updated range of Excel courses for CPAs looking to meet their CPE requirements while also becoming proficient at using Excel for various applications.
The current catalog includes "Arrays: A Powerful Excel Tool", a three-credit course offering an overview of the main uses of Excel arrays. Course participants will be able to use arrays to compare and evaluate lists, quantify errors, identify duplicates and perform a variety of other functions with immediate applications in everyday CPA practice.
CPAs can also opt for a two-credit course on creating financial statements using Excel. This module offers an accessible approach to create financial statements in an easy and convenient way using Excel functions such as SUMIF, VLOOKUP and others.
Other courses cover topics such as using filters and tables, creating custom functions, using decision-making functions, an overview of Excel worksheet best practices and more.
Participants have the option to take the course online or download the materials for individual study. The final evaluation can be taken an unlimited number of times and the certificate is available instantly.
Interested parties can find more information by visiting the above-mentioned website.
Release ID: 262851