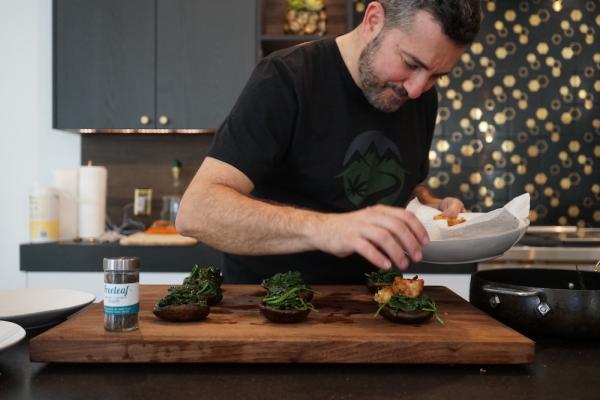 - September 10, 2020 /NewsNetwork/ —
Business owners and enthusiasts looking for the latest information on edibles can now register to attend Everything Edibles scheduled for October 19-22, 2020.
The Medical Cannabis Community and Levo are two of the sponsors for this year's event, which will cover key issues such as:
– Safe edibles consumption – everything you need to know about preparing your own edibles and how to consume them safely
– Starting and sustaining a successful edibles company – everything you need to know from incorporation to licensing to fire inspection to marketing
– The science and history of cannabis – from ancient history to modern science: what you need to know about cannabis in order to make the best decisions for your health and wellbeing
Confirmed speakers at this year's event include:
Jeff Danzer of Jeff the 420 Chef
Jessie Gill – the Marijuana Mommy
Rachel Burkons of Altered Plates
Celena Esquer of Blazn' Chef
Matthew Stockard of Chef Matt 2.0
The Doctors Knox
Nancy Whiteman of Wana
Robin Griggs Lawrence of Author of Pot in Pans
Ricardo Baca of Grasslands
Bob Rada of KIVA
Scarlet Ravin of WhiteFox
Monica Grey of Nice Guys Delivery
And more!
Full details on the event can be found at https://www.everythingediblesevent.com
When asked about the reasons behind creating this event, the Co-Host Leah D'Ambrosio said "When I started my edibles business years ago, it was incredibly time consuming and difficult to find good information about cannabis and edibles in particular. To save everyone else that stress and headache, we are bringing together an amazing community of experts that will provide valuable information about edibles – whether you are a consumer and want to educate yourself on the benefits or an edibles manufacturer that wants to succeed and thrive in this space. Everything Edibles is literally your one-stop-shop for everything about edibles!"
Interested parties can visit the website at https://www.everythingediblesevent.com.
Release ID: 88976172