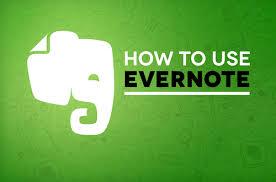 - November 27, 2020 /NewsNetwork/ —
Stunning Clever has launched a new video training program covering Evernote and its use cases for enhancing productivity. It features an over-the-shoulder video series on how to boost productivity with Evernote.
More information can be found at: http://stunningclever.com/evernote
The newly launched program is called "Work Smarter With Evernote" and offers clear, action-oriented tips and strategies for personal development and improvement.
Evernote is a multi-purpose note taking and organization app that's designed to act as a second brain for the user. The all-in-one platform can streamline business activities, and offers wide-ranging functionality for any work task.
The Evernote system is designed to capture anything that the user needs to improve their workflow. Whether they have projects that require specific notebooks, or simple to-do lists that they want to manage in one place, Evernote can help.
Whenever the user has an idea they can add it to Evernote and be sure they won't forget the details. These can be referred back to at any time, and lead to a more decluttered and optimized working process.
As detailed in the newly launched program, Evernote helps users to manage their team and to facilitate the communication process between groups on set tasks and projects. It also streamlines the project management process and makes time-tracking easier.
Users can scan, search and maintain data in one organized workspace. This allows for a more simplified business solution that can lead to increased efficiency and productivity.
The new program highlights some of the core features of Evernote and how it can be used by individuals, businesses and any organization. One of the primary benefits is that it can be accessed anywhere at any time.
Because it's an all-in-one, multi-platform digital tool, it allows users to go paperless and reduce dependency on physical notebooks. It also leads to more clear, concise communication between team members.
The program creator states: "There's no doubt that Evernote will help simplify your business life and that is why I decided to come up with this unique over the shoulder video series to get you started very quickly with it."
Full details of the newly launched program can be found on the URL above.
Release ID: 88987558