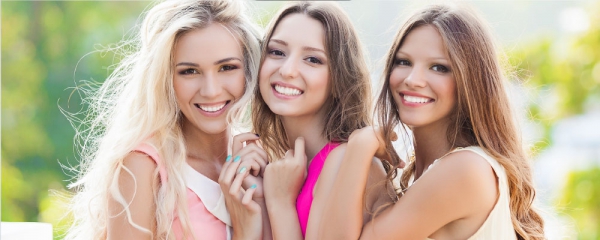 - April 13, 2017 /PressCable/ —
TSM Agency is celebrating their 15th Anniversary, which commemorates Fifteen Amazing years in business. This anniversary is a huge milestone for the Rochester, NY-based Promotional Event Staffing company, which has provided Trade Show Models and Promotional Models to Companies since 2002.
TSM Agency started in 2002 when founder Christopher Hanna saw a need for trade show staffing. He was exhibiting at an event and couldn't find any booth staffing resources. Mr. Hanna reached out to a couple of model friends to help him, and he noticed the immediate and positive impact they had on his event leads. Seeing the opportunity to deliver a solution that connected companies with models, the agency was born.
One of the earliest challenges TSM Agency faced was finding reliable staff in every major market where companies exhibit at trade shows.
While every business faces challenges, some, like TSM Agency are fortunate enough to enjoy steady success and many milestones. One such milestone came when they landed their first global client and staffed models for a large Las Vegas trade show.
Christopher Hanna, President at TSM Agency, was also quoted when discussing another big win. "One of the high points of TSM Agency's history so far was Having the local Business Journal write an article on us which generated a lot of buzz and enabled us to enter the auto show staffing industry and establish us as a promotional staffing agency for global brands."
Christopher went on to say "We're delighted to be celebrating our Fifteen Year Anniversary. I believe the secret to getting this far in business today is putting our models first..without loyal and enthusiastic staff we would have no satisfied clients. There is no way to thank every individual client and promo model in the way they deserve. We exist today because those first customers took a chance on us and allowed us to show them our capabilities. The last decade and a half have been a blur of excitement for us as we've grown the business. We've been able to staff some incredible events—one with over 130 models! It's been a wild ride, and we're incredibly grateful.".
TSM Agency works with a database of over 25,000 models in 200 different cities in North America and has ambitious plans for the upcoming year. One of their core objectives is to grow their strategic staffing solutions and expand into additional markets.
The TSM Agency is ultimately a staffing company. The team provides not only trade show models and promo girls but also places temporary to permanent staffing into office positions where companies require hardworking and attractive candidates. The company goes out of its way to find those applicants who will meet the exact needs of their clients and has an advanced database of resumes and profiles to help them match a customer's unique requirements. With fifteen years of staffing, the TSM Agency has repeatedly proven that it is the best choice for companies that require trade show models and promo models that can represent their brand.
TSM Agency would also like to thank friends, customers and all its partners for their good wishes on this happy occasion.
For more information visit https://tsmagency.com
Release ID: 186146