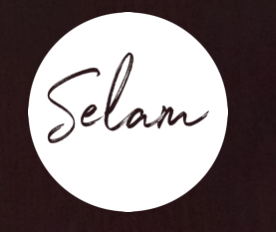 - February 10, 2019 /NewsNetwork/ —
North Side Chicago Ethiopian kitchen and restaurant Selam Ethiopian Kitchen announced an influx of customers from the southwest Chicago suburb of Clarendon Hills. The expansion of the restaurant's customer base is hinged on a reputation for the authenticity of cuisine and uniquely Ethiopian hospitality.
More information about Selam Ethiopian Kitchen is available at https://www.selamkitchen.com
YouTube Video: https://www.youtube.com/watch?v=1S58EW1Kh8o
Vimeo Video: https://vimeo.com/316236972
UBC News Video: http://ubcnews.world/ethiopian-kitchen-restaurant-clarendon-hills-customer-influx-announced/
Traditional Ethiopian cuisine pays homage to the country's rich tapestry of culinary influences. The Chicago North Side Ethiopian eatery focuses on creating an authentic communal dining experience and is known for its use of fresh, local, and traditional ingredients.
The restaurant serves traditional Ethiopian meals in Chicago featuring the country's fermented flatbread—injera alongside Doro Wot, a delectable stew of chicken and hard-boiled eggs. The menu also features in-house specials such as Yebeg Wot, a spicy beef stew done two ways and Tibs Firfir, a lamb dish featuring Ethiopia's signature berberé spice blend.
The restaurant welcomes diners from in and around the city to its communal platter crafted from organic ingredients. The communal dining experience showcases the restaurant's unique hospitality and is complemented by a wine menu featuring Tej, a traditional Ethiopian honey wine. Selam Ethiopian Kitchen also offers catering and takeout services.
According to a spokesperson for the N Broadway, Chicago traditional Ethiopian restaurant, "We believe that hearty food and warm hospitality are the cornerstones of a delightful culinary experience. We welcome the influx of customers from Clarendon Hills and are delighted to showcase fine traditional cuisines that reflect the heart of Ethiopia."
Selam Ethiopian Kitchen is a dine-in, take-out, and catering restaurant established in 2017 by restaurateur Solomon Abebe and chef Selamawit "Selam" Abebe. The restaurant was born from Selam Market, a community store established in 2009 and is one of the Windy City's finest destinations for authentic Ethiopian cuisine. More information is available over the phone at 773-271-4300 and at the URL above.
Release ID: 480968