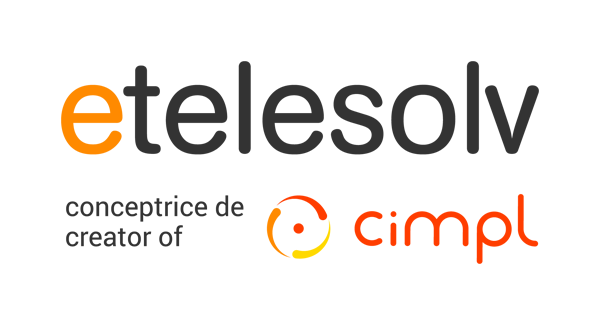 - February 26, 2014 /MarketersMEDIA/ —
Canada's leader in Telecom and IT Management Earns Distinction by Demonstrating Technology Success and Customer Commitment
MONTREAL, QC / February 25th, 2014 / Etelesolv (http://www.etelesolv.com/), Canada's leader in Telecom and IT Management, announced it has achieved the Silver Application Development Competency of the Microsoft Partner Network, demonstrating its ability to meet Microsoft customers' evolving needs in today's dynamic business environment.
To earn a Microsoft silver competency, partners must complete a set of tests and successfully demonstrate expertise through rigorous exams, culminating in Microsoft certifications. To ensure the highest quality of services, Microsoft requires customer references of successful implementation by participating in an annual survey. Etelesolv is committed to its customers and focuses on their satisfaction by helping them to take back control of their telecommunications and IT asset expenses.
"Etelesolv provides high-quality solutions on the Microsoft technology stack." Says Vincent Parisien, Vice President of R&D of Etelesolv. "This Microsoft Silver competency states our expertise in today's technology market as well as it demonstrates our understanding of Microsoft. We provide our customers with a tool that integrates with the platforms they use every day – and we have to know them – so they can efficiently manage all IT and telecom expenses from one Cimpl Dashboard."
Cimpl is an All-in-One Management Solution that integrates Third Party Enterprise Systems. Etelesolv has a vast library of APIs and Web Services tuned to integrate to a large variety of today's third party enterprise systems. These integration points can be uni- or bi-directional and pull updates from remote systems to notify users on the progress of their requests. Organizations can now track all business assets, services and expenses for Telecom and IT in one intuitive and user-friendly console.
About Etelesolv
With its global coverage, Etelesolv is leading the Canadian revolution of telecom and IT expense management by delivering superior savings through technology. Etelesolv's software platforms, Telemanager and just released Cimpl, bring together actionable real-time data and everyday business processes to ensure that companies know what they have and what it costs at any given time. Etelesolv's core values are driving every employee in achieving goals and the company was recently named amongst the Top 50 Small and Medium Employers in Canada. For more information, visit http://www.etelesolv.com/.
About Cimpl
Cimpl is a software platform that brings together actionable real-time IT and Telecom data. It goes beyond telecom expense management, Cimpl is the most accurate and concise way to get information on every single technology asset across a company. With one convenient and simple dashboard, all the information is centralized and accessible through a fully customizable reporting portal. Cimpl is an all-in-one software where you can connect information, clarify data and control all of your IT and Telecom assets. For more information on Cimpl by Etelesolv, visit http://www.cimpl.com/.
Release ID: 34289