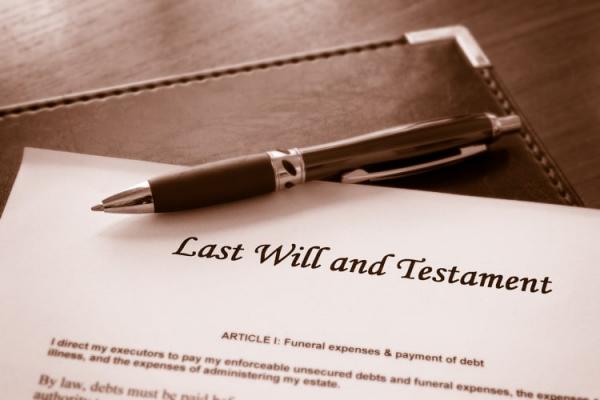 San Diego,United States - November 24, 2022 /PressCable/ —
Estate planning law firm, Weiner Law, now offers legal services in probate administration. The firm serves the City of San Diego and nearby cities in California.
Weiner Law provides legal assistance in estate planning matters such as wills and trusts, Medi-Cal asset protection, trust administration, estate tax protection, and planning for minor children.
Founder and managing attorney, Daniel R. Weiner now adds probate administration to the firm's practice areas. The firm aims to assist clients on how to navigate the probate court process to avoid a complex and drawn-out procedure.
Probate is the court-supervised process of distributing a person's property and settling their estate after they have passed. This is a complex procedure that depends on many factors like estate assets, beneficiaries, and debts.
Daniel and his team of attorneys at Weiner Law understand the difficulty of going through this process. It is never easy to deal with legalities while you grieve the loss of your loved one. Weiner Law helps clients deal with these legal aspects to alleviate their stress and confusion.
Weiner Law understands that every client experiences different circumstances. They have various concerns that need unique solutions.
The firm helps its clients by understanding their goals and priorities first. With this, they create strategies that best address the client's needs.
The firm uses personalized estate planning to protect assets from future issues with creditors, lawsuits, or bankruptcies. Moreover, they find the right estate planning tool to help clients minimize tax consequences and ensure that the decedent's family receives maximum benefits from the estate.
Weiner Law recognizes that estate planning is not only about drafting documents. It requires a complete analysis of your estate that the estate planning attorneys at the firm provide.
The team employs a unique three-meeting process for estate planning. First, they schedule a Family Estate Planning Session where they carefully look at any existing estate plan you have, or if you don't, help you create one that suits your needs and goals.
Second, they plan a Signing Meeting around four weeks after the family estate planning session. Here, they sign relevant documents and share with you the list of your properties with instructions on how they will be handled.
The third is the Asset Transfer Check-in. This part of the meeting process is where the firm verifies the transfer of assets and any changes in the beneficiaries. This is also the part of the process where Weiner Law addresses any concerns you may have regarding your estate plan.
Weiner Law believes that planning for the future and protecting your legacy does not have to be difficult. The firm has a team of estate planning attorneys that can ensure that the process runs smoothly and you don't feel alone throughout the procedure. Visit Weiner Law at 12707 High Bluff Drive Ste. 125, San Diego, CA 92130, or call 858-333-8844 for an evaluation.
Contact Info:
Name: Miriam Leaman
Email: Send Email
Organization: Weiner Law
Address: 12707 High Bluff Drive Ste. 125, San Diego, California 92130, United States
Website: https://weinerlegacylaw.com/

Release ID: 89085430