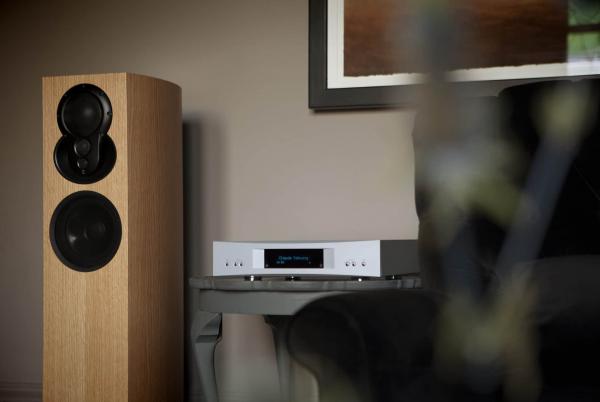 Ongar,United Kingdom - August 24, 2022 /PressCable/ —
Rococo Systems & Design is celebrating their 25th Anniversary, which commemorates 25 Empowering years in business. This is a huge milestone for the UK-based Home entertainment business, which has provided High End Home entertainment to Hi-Fi Enthusiasts since 1997.
Rococo Systems opened its doors for business in 1997, offering design, supply and installation of a full range of custom installation products Rococo was also appointed as retailer of Linn audio systems. Rococo systems started when the founder realised his passion for music and loved helping others discover the finest music systems. We achieve this by understanding & championing with the greatest hi-fi manufacturers who we trust to create the best quality systems that we know our customers will love. Our main flagship brand is Linn Audio Products producing the finest hi fi products in the world..
One of the earliest challenges Rococo Systems faced was keeping up with the changing technologies, and in the early days it was a bit of a learning curve as technology was changing at such a fast pace, but through the years of dealing with thousands of customers and gaining the technical knowhow and the love for music is why we have clients, that we have been involved in their audio journey for 25 years.
While every business of course faces challenges, some, like Rococo Systems are fortunate enough to enjoy real successes, wins and victories too. Once such victory came when One of their biggest wins in the early days was when one of the richest men in the world at the time visited their premises with bodyguards to purchase a very high end Home cinema System, everything went really well and everybody was happy, although a little daunting at the time..
Mary McCormack, sales and marketing manager at Rococo Systems was also quoted when discussing another big win. "One of the high points of Rococo Systems' history so far was that we are still one of the UK's largest Linn Audio retailers. It's true! For over 25 years we have been recommending, supplying and installing our customers with the best suited Linn systems for their home.
Rococo Systems' Founder, Peter Edgar says "Rococo are delighted to be celebrating our 25 Year Anniversary" They believe the secret to getting this far in business today is their staff, they are the secret to their business success, with a combined experience of over 100 years and knowing the products we sell inside and out, they are total specialists in this field, and being able to listen to customers knowing what they want and need. Also success in this business is being a true music fan and the ability to provide a full bespoke service so your home is setup correctly ready to take some of the world's best Audio products available on the market today.".
Rococo Systems currently consists of 5 employees and has big plans for the upcoming year. One of their core objectives is This year, the business main objective is to stay at the forefront of technology, while releasing the latest "state of the art" Audio products and bringing them to the market, seeking out new customers and taking care of our existing customer base with the latest add-ons and upgrades.
Rococo Systems would also like to thank friends, customers and all its partners for their well wishes on this happy occasion.
More information on Rococo Systems can be found at https://www.rococosystems.com
Contact Info:
Name: Mary McCormack
Email: Send Email
Organization: Rococo Systems
Address: Moreton Road, Ongar, Essex CM5 0LU, United Kingdom
Phone: +44-1277-890888
Website: https://www.rococosystems.com

Release ID: 89080672