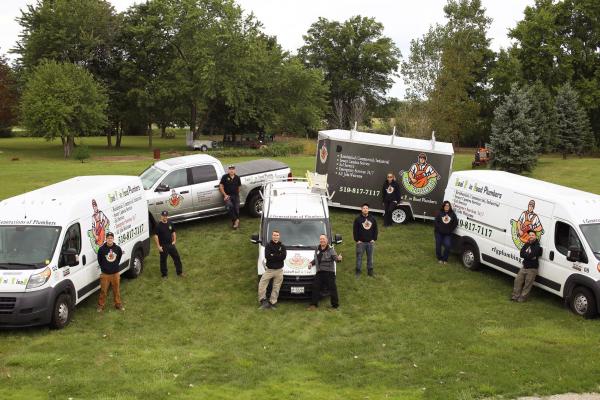 - April 30, 2019 /PressCable/ —
Essex, Ontario plumbing company RFG Plumbing announced the availability of quick fix services for common bathroom plumbing problems. The company provides affordable residential and plumbing solutions to customers in Windsor and across Essex County.
More information about RFG Plumbing is available at https://www.rfgplumbing.com
According to a special feature by Global News in conjunction with the Saskatchewan Watershed Authority, a leaking tap that drips six drops per minute loses approximately 1,200 litres of water a year. Environment and Climate Change Canada reports that 65 percent of residential water use is in bathrooms and toilets.
Recognizing the tremendous potential waste caused by common bathroom plumbing problems such as leaking faucets, pipes, toilets, and other fixtures, RFG Plumbing has designed high-quality quick-fix solutions. Experienced plumbers conduct full plumbing inspections followed by targeted quick fixes to remedy leaks, blockages, low water pressure, and slow draining sinks in Windsor-Essex.
Avoiding permanent damage because of flooding, seepage, and improper waste disposal or installation is a key focus of the company's quick fixes service.
RFG Plumbing in Essex, ON provides 24/7 emergency plumbing services for burst pipes, backed up cisterns, and bathroom flooding. RFG Plumbing recommends that customers perform simple DIY checks for high and low water pressure problems, but leave toilet running and pipe leaks to professional plumbers.
According to a spokesperson Ryan Giles for Essex County residential plumber, "From the first contact with the RFG office to the RFG plumber who arrives at your home or business, we look to exceed customer expectations. Our quality-assured fixes ensure that common bathroom plumbing problems are resolved quickly and at an affordable cost."
RFG Plumbing is a full-service plumbing company serving Windsor and Essex County and surrounding area. The 4-generation family-owned and operated professional plumbing firm in Windsor, ON has its own fleet of customized vehicles. More information and a free estimate are available over the phone at 519-817-7117 and at the URL above.
Release ID: 507681