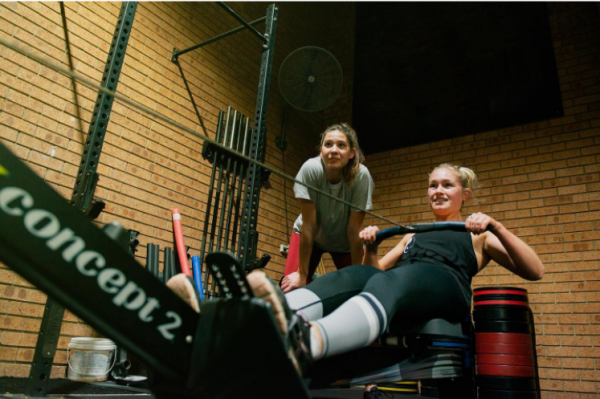 - November 25, 2020 /NewsNetwork/ —
The Bace Mind & Movement Hub has expanded its team training and group training solutions in Erina, NSW. Bace is a community-driven mind and movement hub with both in-person and online classes available. They offer an alternative to Fitness First classes in the local area with more emphasis placed on community spirit.
More information can be found at: https://www.thebace.com.au to get your first session for free.
The newly launched gym aims to meet the increased demand for group fitness and circuit training sessions in the local Erina area. Bace provides access to HIIT, strength, and tabata training alongside boxing, yoga, meditation, and more.
Much like the Fitness First Gym, located in Erina Fair, Bace Mind & Movement Hub is located in the heart of the Central Coast fitness scene which offer a range of gyms, group fitness and team training at Erina, NSW.
Bace Mind & Movement Hub has 80 members with 70% of them between the ages of 18-30. Bace seeks individuals who are driven towards more than just training, and who want to connect the dots between movement and mind.
With a focus on community and personal growth, they also support regular community events. This allows members to mix up training with networking, growing relationships and finding a sense of belonging at their hub at Bonnal Rd Erina.
Members looking to achieve optimal wellness will discover mind, body and spirit workshops with leaders in each given field. The team brings everything they've learned in physical health and mindset to deliver programs that cover all bases.
Members are able to download the Bace app to easily book classes and manage their fitness experience wherever they have an internet connection. The app allows members to make a reservation, see what's new in the community, book workshops, programs and have access to exclusive online video's, education and products.
Boxing and HIIT have become increasingly popular in recent years as fitness enthusiasts seek the most efficient ways of toning their body, losing weight, building muscle and improving fitness.
With Bace, members can improve their kicking technique, striking, and utilise callisthenics to improve overall fitness. Through strength and HIIT training, members are able to improve their aerobic and anaerobic function.
Expert-led yoga and meditation help members to improve self awareness, stretch for flexibility, and find restorative holistic wellness approaches to reduce stress and anxiety.
A recent client said: "I love Bace because everyone is accepted and treated equal. It doesn't matter what age you are or what fitness level you are. It's about belonging. It's about making your fitness fun and varied. Fitness and friendship go hand in hand here."
Full details can be found on the URL above.
Release ID: 88987253