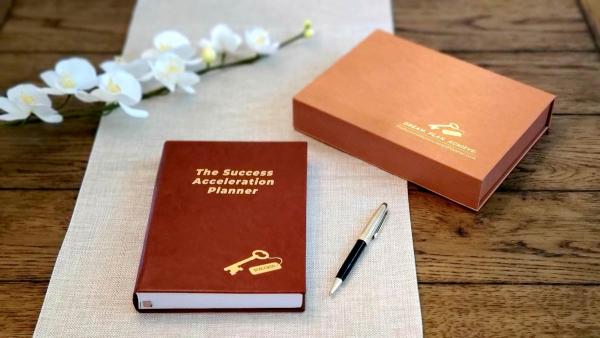 - January 27, 2021 /PressCable/ —
The Success Acceleration Tools has announced its updated paper planner for business owners and entrepreneurs looking to benefit from improved productivity and focus to help them achieve their goals.
More information is available at https://thesuccessaccelerationplanner.com/products/the-success-acceleration-planner-journal
The Success Acceleration Planner is a goal planner that incorporates several scientific principles that allow entrepreneurs to benefit from an increased success rate for their plans. The use of these scientific principles is also a common trait amongst many successful entrepreneurs.
With the start of the new year, many people will be looking at making plans and goals that they wish to achieve in the coming year. Additionally, many business owners are trying to focus on the next steps for their company. However, without proper planning and focus, these goals can often go unachieved and may even be abandoned within a short space of time due to various reasons.
The updated Success Acceleration Planner aims to give people the resources they need to have a more productive and focused means of planning their goals.
The Success Acceleration Tools developed their updated planner based on the results of several scientific studies that discovered an increased achievement rate of up to 42% for people who physically wrote down their goals using a productivity planner. The benefit of writing down goals, and constructive planning, comes from the physical act of writing, which helps people to imprint the information onto their minds. This imprinting technique helps people commit to their plans and raise their determination and desire to achieve them.
Using the scientific principles of goal planning, The Success Acceleration Tools aimed to develop a success planner that incorporated the principles, along with several other productivity concepts, to create a planner that brings several benefits to entrepreneurs and business owners who want to achieve their goals.
The Success Acceleration Planner is also designed to be used for several areas of productivity and positivity, such as sections for life visions, financial targets, gratitude journaling, and positive affirmations.
Interested parties can find more information by visiting the website mentioned above.
Release ID: 88995259