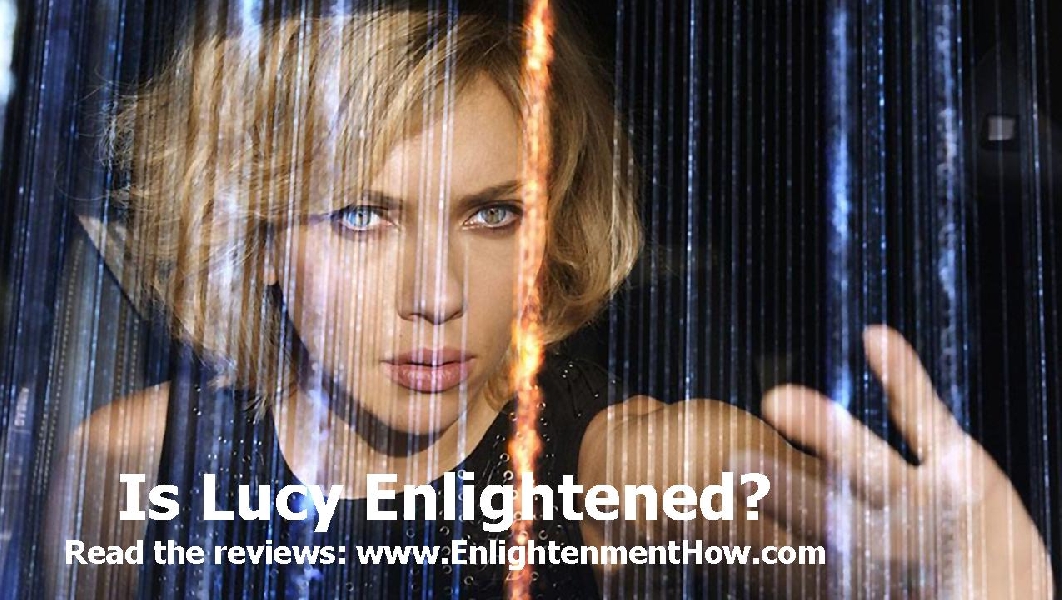 - August 7, 2014 /MarketersMEDIA/ —
Los Angeles, USA – /PressCable/ —

Movie Review: Lucy
This movie review describes how Lucy, played by Scarlett Johansonn, after being
attacked by gangsters, accidentally absorbs a huge amount of brain altering drug. As a consequence her brain capacity increases very rapidly and she starts developing superpowers.
The movie review discusses whether her superpowers also include the capacity normally ascribed to spiritual awakening and spiritual enlightenment. Once she has discovered that her brain is increasing, she uses her superpowers to wipe out the gangsters responsible for her situation, and many innocent bystanders, in the pursuit of understanding her predicament. The review looks at whether Lucy is behaving in an enlightened way or not. It quotes and comments on other reviewer's opinions on the movie, including Slate and NPR.
Martyn Williams, owner of Enlightenment-How, says: "Many people struggle with the fact that we can all quite quickly develop some of the qualities that Lucy shows in the movie, when we set the goal of living and enlightening life."
From his experience learning from enlightened masters in India he points out that many of the qualities that Lucy shows in the movie are not so extraordinary, and are frequently demonstrated by enlightened masters.
Movie Review for the Movie Lucy. This blog post gives solid information that's not usually shared openly in the Personal Development industry about the extraordinary mystical and supernatural abilities of enlightened masters. The blog post is at http://enlightenmenthow.com
About Enlightenment-How
Enlightenment-How was founded in 2014 and serves the Personal Development industry. It is known

for teaching and coaching the skills needed for living an enlightening life,

free of stress, and full of joy and creativity. Personal coaching and online

courses are offered. Free services include custom meditations personally

designed to address the specific issue of the client.
About Martyn Williams
Martyn Williams is the first person in the world to lead expeditions to the 3 Extremes, Everest, the North and South Poles. He went on to create the Pole to Pole project, that involved approximately 60 million young people in humanitarian and environmental projects. He has studied and taught spiritual enlightenment in India and around the world.
Contact Info:
Name: Martyn Williams
Email: EnlightenmentHow@gmail.com
Organization: Enlightenment How
Website: www.EnlightenmentHow.com
Phone: 909 527 9434
Address: Jack Bell Dr, Richmond, BC Canada
Release ID: 58325