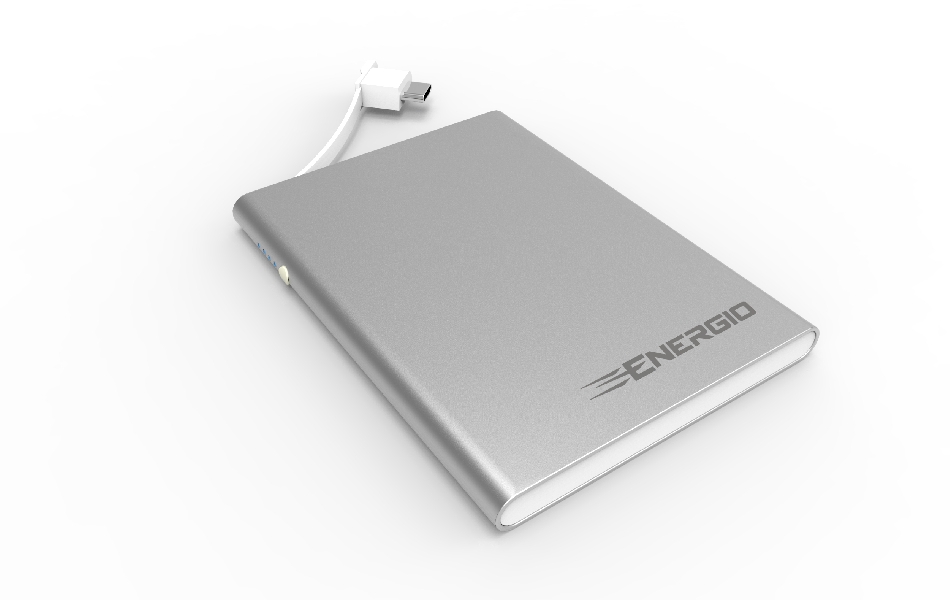 - June 9, 2015 /PressCable/ —
Energio, provider of portable cellphone charger products, is pleased to announce a milestone that has been achieved in the sales of their debut product, the Energio SLIM. Over 500 units of the Energio SLIM were sold on Amazon in the month of April 2015. The Energio SLIM is a compact-sized battery pack with a capacity of 3850mAh that is designed for people who are looking for a portable battery charger with decent power without being too bulky.
Patrick Loh, the spokesman for Energio says, "We are pleased that our recent April promotion for Energio SLIM was well received by the market. We are thankful for the support from our customers and we do everything to ensure that customer satisfaction is priority in our business."
The distinct feature of the Energio SLIM is that it comes built-in micro-USB charging cable that conveniently hidden away when the charger is not in use. With this feature, customers no longer need to carry along an extra cable for charging when they are out of the house.
The Energio SLIM also has a propriety software built into into that ensures optimal charging speeds without compromising safety. It has a maximum output of 5V/1.5A which provides faster charging compared to power banks of similar sizes and capacities.
Amy Sosa, an amazon customer who bought the Energio SLIM said, "This portable charger is compact and powerful. I make sure to carry this with me anytime that I expect to be out of the house for a while. It doesn't take too long to charge and when I need it, it gives me the extra charge that I need. I use this with my Samsung Galaxy Mega and it gives my phone the extra boost that it needs within 10-15 minutes."
The Energio SLIM battery charger is listed in the Amazon marketplace where more details of the product can be found:
http://www.amazon.com/Energio-Portable-Charger-Micro-USB-Lightning/dp/B00LKDZZTW
Release ID: 83786