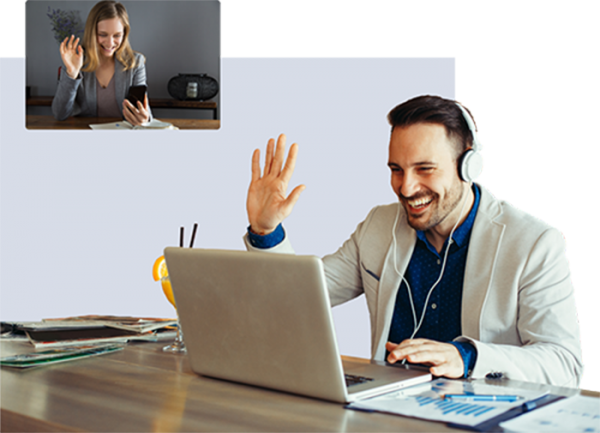 - November 1, 2020 /NewsNetwork/ —
Encino, CA-based Internet MegaMeeting, LLC announces the launch of its new browser-based video conferencing platform. Called MegaMeeting, the solution offers a simpler and more cost-efficient alternative to mainstream teleconferencing tools on the market today.
More information about Internet MegaMeeting, LLC is available via https://the-digital-wizard.com
This new online meeting platform was launched in light of the fact that many companies must now conduct their business remotely. According to the firm, 86% of people surveyed said that web conferencing software is essential to their day-to-day workflow.
MegaMeeting is suitable for organizations that are looking for a scalable but user-friendly platform with which to hold remote gatherings. It can be used by companies of all sizes and industries, and can be used to conduct group meetings or large-scale webinars.
The product is entirely web-based, meaning users will not have to download any software to begin using MegaMeeting. This feature is especially useful for employees with lower-spec equipment or those who are not authorized to install new software on their workstations.
Meeting or event attendees simply need to click on an invitation link that organizers can send via email, SMS, or private messaging. To ensure privacy and security during meetings, the platform uses WebRTC software powered by a modern, sophisticated software stack.
Among the useful features offered by MegaMeeting are screen sharing, breakout rooms, meeting recording, and chat functionality. Unlike other platforms, MegaMeeting is white-label so it can be customized to bear a company or event's branding.
The platform currently offers two subscription packages. The Group Meetings plan allows up to 20 attendees to join, while the Webinar Services plan allows up to 200.
MegaMeeting can be used on both PC and Mac computers, as well as Android and iOS devices. Interested parties may sign up for a free 14-day trial to see how the platform can help their organization.
A representative from the Internet MegaMeeting, LLC says: "In the new normal, virtual meetings are the default way to bring together people. MegaMeeting makes doing so more efficient and more affordable than ever."
More information about MegaMeeting, LLC and its services is available through the URL above.
Release ID: 88983689