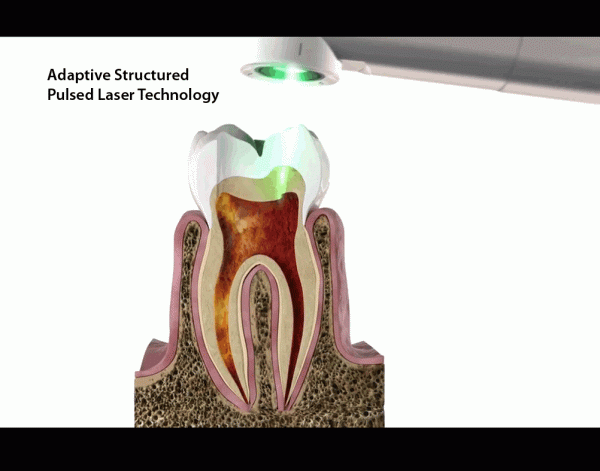 - August 18, 2018 /PressCable/ —
San Diego-based dentist Carey O'Rielly DDS announces a paradigm shift in treating root canals and infected teeth. He now offers Advanced Laser Endodontic Therapy (ALET) at Integrative Dentistry, his holistic dental practice in Encinitas.
More information is available at https://myholisticdentist.com
Using an innovative protocol and a dual Erbium/NdYAG laser, infections in the mouth can now be treated safely and effectively to preserve teeth. The new therapy (ALET) has the ability to disinfect and sanitize canals and tubules in teeth, while eliminating biofilms and promoting the healing process.
The protocol has been created by Board-certified endodontist Val Kanter of Beverly Hills, who is pioneering and integrative approach to dental health. "I have been waiting for this laser for ten years," says Dr. O'Rielly. "Together with the new protocol, this laser is a game changer."
Many health-minded individuals who have read the works of Weston Price and George Meinig believe that the only choice they have is to extract infected teeth. Numerous studies have shown that the number of teeth an individual is able to preserve correlates with longevity. For this reason removing infection and saving teeth takes on even more significance.
Of additional concern with regard to root canals is that often times they may become re-infected without showing any symptoms. This means that a patient may have an on-going infection in the jaw 24/7 and never know it.
Dr. O'Rielly has been writing numerous articles in his blog so that the public can learn about this groundbreaking approach to healing root canals and infected teeth. To find out more about Advanced Laser Endodontic Therapy read more here: https://myholisticdentist.com/advanced-laser-endodontic-therapy-alet/
Additional technology such as 3-D scans and high resonance microscopes can identify these infections and determine whether a failing root canal is a candidate for treatment with Advanced Endodontic Laser Therapy or similar types of treatment.
To find out more about Integrative Dentistry interested parties can call 760-632-1304.
Release ID: 394583