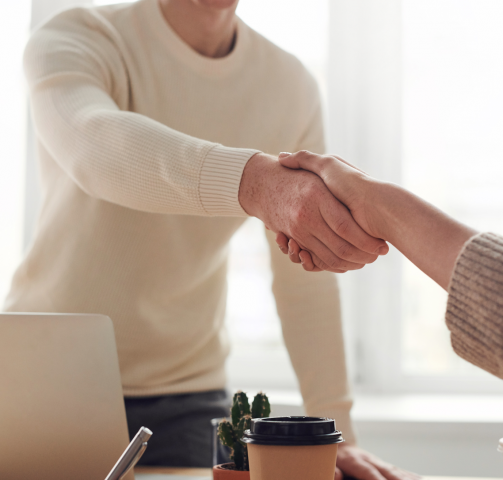 - February 16, 2021 /PressCable/ —
The National Society of Certified Healthcare Business Consultants, NSCHBC, has recently published its latest podcast which provides business owners with details and advice regarding how to deal with employee terminations both during and after the current pandemic.
More information is available at https://nschbc.org/podcast_20210112
The newly released podcast aims to help give business owners and employers information and advice on how to conduct terminations when faced with a range of scenarios such as aggressive or contracted employees, and discussion on the legal and emotional factors that may arise.
The need for employers to conduct terminations of their employee's contracts can be a challenging task, and in the current pandemic, the process can be more difficult and emotional for both parties. Knowing how to handle the various scenarios and challenges that can arise during the termination process can help employers be more prepared when faced with these circumstances. The latest podcast from the National Society of Certified Healthcare Business Consultants aims to give employers practical advice they can use when handling terminations.
The podcast from the NSCHBC aims to provide a range of information that covers several termination scenarios and offers the benefit of detailed discussions on the challenges surrounding the termination process. Additionally, the podcast gives listeners the benefit of role-playing examples to help them to see the advice and strategies recommended during the podcast in action.
NSCHBC's podcast also aims to consider the additional factors regarding terminations during the current pandemic, which has created unique challenges regarding areas such as furlough and cut-backs, as well as the reluctance and difficulty for employees to return to work due to personal issues such as childcare. The podcast also examines the benefit of understanding the options available to employers, including considering prior documentation, paid leave options, and other external factors surrounding terminations.
The National Society of Certified Healthcare Business Consultants has almost thirty years of industry experience in helping its members to understand issues and factors affecting the healthcare industry. With their new podcasts, NSCHBC also aims to provide details and discussions on several key areas such as telehealth and fee for service medicines.
Members of the National Society of Certified Healthcare Business Consultants benefit from networking opportunities, CHBC certification, educational meetings, and access to various resources such as benchmarking files and process improvement documents.
Interested parties can find more information by visiting the website mentioned above.
Release ID: 88997615