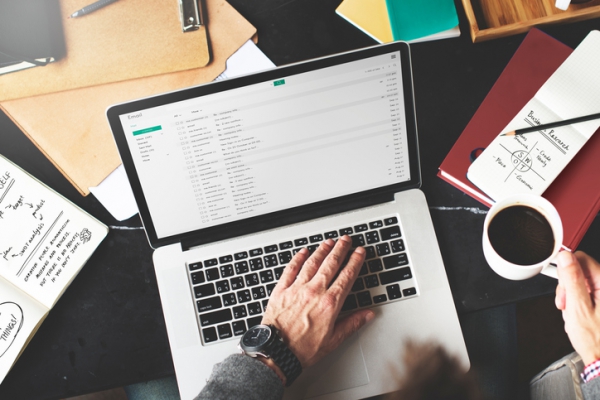 - May 26, 2017 /PressCable/ —
Hackworth Marketing, a digital agency in Chesapeake, VA, is a champion of email marketing for small businesses. The first electronic mail (e-mail) messages were sent in the academic arena in the early 1970s. By the 1990s email use was popularized for individuals by AOL, Prodigy and CompuServe. With the rise of business email usage in the 2000s also came the increase of marketing via email.
With the proliferation of email for business, there are those that abused the medium to send unsolicited email — often referred to as spam or junk mail. Despite the presence of spam, email marketing to individuals and businesses is still widely used and is considered to be an excellent strategy. According to a survey conducted by Econsultancy in 2016, three-quarters of companies agree that email offers "excellent" to "good" return on investment.
"A majority of large or corporate sized businesses utilize email marketing on a regular basis," said Mark Rowan, a Digital Marketing Consultant for Hackworth Marketing. "They have clearly seen and tracked the value of leveraging email to communicate with their current and potential customers."
Email usage continues to grow. The Radicati Group reported that email use worldwide will top 3 billion users by the year 2020.
"Obviously, email is not going anywhere any time soon," said Rowan. "Despite the number of other options available, email continues to be a preferred way for businesses to communicate. Our goal is to help more small businesses in Hampton Roads use this form of marketing to build their business."
Despite a perceived negative association with email marketing, many people are interested in receiving promotional emails. In a 2015 study by Statista, eighty-six percent of consumers expressed interest in receiving at least monthly email marketing from companies that they do business with.
"Where else can a business get the kind of access and influence that email marketing provides?" asked Rowan. "It is a 24/7 marketing delivery system that many times is being carried around by your customers in their pockets. Two-thirds of emails are read on mobile devices and that number will only grow."
About Hackworth Marketing
Hackworth Marketing develops results-oriented digital marketing strategies for local businesses in Hampton Roads. Focusing on website optimization, content management, email marketing and video marketing, the company provides professional digital marketing offerings that bolster search engine results, improve customer engagement and increase actionable leads. For more information visit: http://www.hackworthmarketing.com
Release ID: 202904