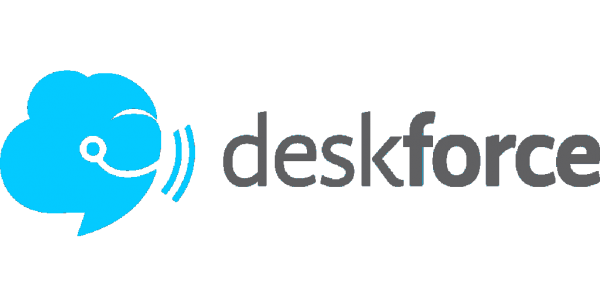 - September 13, 2019 /NewsNetwork/ —
The trajectory of the Deskforce brand seems to be moving upwards still with the Jerusalem-based brand looking for new ways of moving forward with new team members. Established in 2009 by Elie Rubin and Daniel Leubitz, Deskforce has become a major part of the growth of the city of Jerusalem and the nation of Israel as a whole with the company looking to show it is a multicultural and multinational brand.
Deskforce offers a communications platform using scalable SaaS technology from its base in the historic city of Jerusalem and satellite offices in Tel Aviv and the Bulgarian city of Sofia. The success the company has already achieved has seen it reach more than 10,000 clients around the world with many based in the Arab regions of the world.
As Deskforce approaches its tenth anniversary in business, the brand is continuing to grow and recently added new executives to key positions in the company. The experienced executive Joseph Fuerst has been given the key position of Chief Operating Officer based on his many years of experience working with web-based companies such as ClickTale and WalkMe.
The appointment of Fuerst is the latest to add to the Deskforce community that is multicultural and multinational brand including the appointment of Ohad Sherman as Chief Financial Officer in a major reshuffle at the Deskforce brand. Sherman is another who has a large amount of experience working with startups and publicly traded companies around the world and will bring another level of experience and skill to the brand as it looks to expand internationally.
One of the aspects of the Deskforce brand that co-founders Rubin and Leubitz have been most proud of is their ability to create a diverse workforce that reflects the areas of the world the company has begun trading in. The head office of Deskforce has remained in Jerusalem and shows a side of the city that is often underreported regarding is its multicultural nature. The workforce of Deskforce reflects this multicultural nature and shows the company is continuing its drive to bring in employees from all cultural groups. Among those who work for Deskforce in its three offices are Arab Muslims, Christians, and Jewish immigrants to Israel who have made their way to Israel and Bulgaria from the U.K., France, Russia, and more. Now the ninth-highest grossing tech company in Israel, Deskforce shows no sign of slowing down as it moves towards a bright future in its home nation and around the world.
Release ID: 88918294