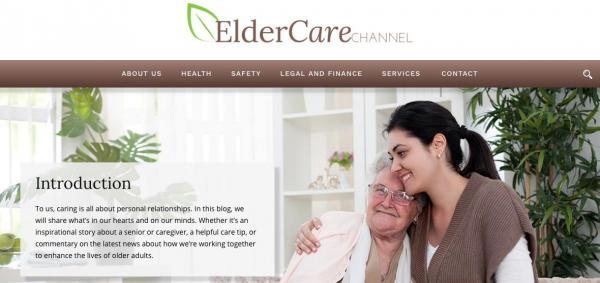 - December 31, 2020 /PressCable/ —
St. Louis, MO (December 2020) – Elderly people often have difficulties with their access to good food.
Cooking at home poses a number of challenges. Sharp tools such as knives can be difficult and dangerous to handle. Recipe instructions can often be complicated and difficult to execute. Kitchen equipment is expensive. And at best, cooking is very time consuming.
When faced with the hurdles of at home cooking, seniors can feel inclined to get food from restaurants. These restaurants then come with their own disadvantages. High costs, driving time, and waiting time might seem like the most obvious issues. But for a lot of seniors the real issue comes in the form of health concerns. Most restaurants offer meals that are high in sodium, cholesterol, and sugars. And even when they have health conscious items, the options are very limited.
With all of this in mind, ElderCare Channel set out to find a solution that would allow seniors to regain ownership over their dinning. Eldercare sought a system that would provide high quality, ease, affordability, and most importantly a solution that could accommodate to special diets.
Enter Magic Kitchen. Magic Kitchen is a meal delivery service based in Kansas City, MO. They specialize in producing high quality meals which are delivered right to you or your loved one's doorstep.
Magic Kitchen offers an incredibly large assortment of possible meals, and even desserts. Staff at ElderCare Channel tried a large number of their meals and found them to be very delicious as well as incredibly easy to prepare when following the simple instructions included with every meal.
The biggest upside of Magic Kitchen is their wide variety of health conscious food offerings. On their website, Magic Kitchen lists meal options for nearly every dietary need. Among them are dairy free, low fat, low sodium, dialysis friendly, diabetic friendly, and even vegetarian options.
400 Chesterfield Center Suite 400
Chesterfield, MO
63017
636-535-1180
Release ID: 88991919