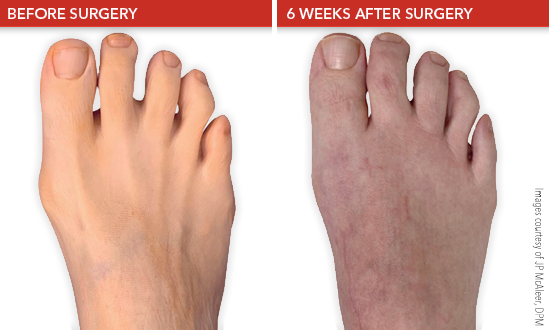 - September 3, 2020 /PressCable/ —
Foot & Ankle Partners of El Paso, a leading foot specialist group, has announced that they offer the latest bunion surgery techniques. The El Paso specialists carry out Lapiplasty Bunion Correction and PROstep Bunion Correction procedures.
For more information, please visit the website here: http://www.epfootandankle.com
Foot & Ankle Partners of El Paso have provided comprehensive foot and ankle surgery since 2013. They commonly treat all foot and ankle pathology and offer the latest highly specialized bunion treatments.
Bunions are a bony bump that develops on the side of the big toe joint and can be extremely painful. Bunions (hallux valgus) develop over a long period of time and are made worse by wearing ill-fitting shoes.
Traditional surgery to fix them often leaves the patient with a long road to recovery and they are not able to walk for two weeks, drive for six weeks and must avoid heavy activities for up to six months. Two new surgical techniques have been developed that slashes this downtime and are less invasive.
Foot & Ankle Partners of El Paso now offer the Lapiplasty 3D Bunion Correction procedure. This patented solution is designed to permanently fix the unstable joint causing the bunion with minimal downtime.
This procedure rotates the entire metatarsal bone back into position and is secured with their patented, titanium technology. Regular 2D surgery cuts into the bone and requires longer healing.
Another solution, called PROstep, also offers a minimally invasive bunion correction technique. It's is performed using small 3-5mm incisions as opposed to the traditional 3-5inched used in the 2D technique.
PROstep uses micro incisions to correct bunions and other conditions, such as hammertoes. This procedure ensures the patient experiences less pain, soft tissue disruption, smaller scars and faster recovery times.
The clinic states: "We strive to provide personalized care to each and every patient, using our skill and heart to provide quality foot & ankle care to the residents of El Paso and surrounding communities, each and every visit."
Those wishing to find out more about Lapiplasty Bunion Correction and PROstep Bunion Correction procedures, can visit the URL provided above.
Release ID: 88975015