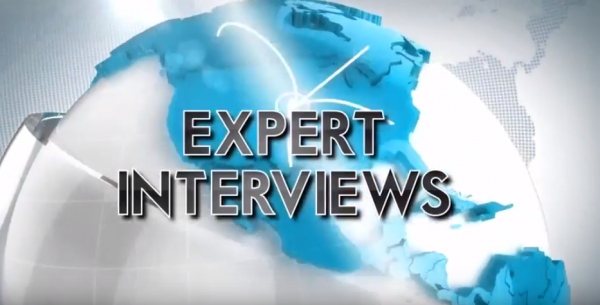 - January 9, 2017 /PressCable/ —
Local Experts Media Group, a PR, advertising and research firm, has a number of production slots available for business owners interested in being positioned as local experts. Their exciting new venture, the Expert Interview Sound Bite Program, is being built from the ground up and the company is seeking feedback from qualified candidates.
The premise of the program is quite simple; to educate consumers on a variety of topics and industry trends. Local business owners who are featured in a segment are positioned as experts in their communities and the authority on the topic discussed; while consumers are taught how to make better buying decisions.
Interested potential beta testers can find out more about the program by visiting www.LocalExpertsMediaGroup.com
Local Experts Media Group is offering a variety of benefits to its featured experts including:
– An Entertainment Tonight / CNN style production with a spokesmodel host
– All production related expenses are being covered (while in testing phase)
– Script writing, animation and editing expenses are also being underwritten
– A feature greatly enhances the expert's reputation while positioning them as the industry authority
– Those featured are seen by customers as the ones willing to educate and the ones who care
Selected beta testers are required to give feedback on their experiences within the program as well as become educated on the most effective ways to use their interview, for maximum benefit.
William Mayweather, an Executive Field Producer with the company, is eager to find the right match between the Expert Interview Sound Bite Program and business owners who are focused on making a positive impact in their communities.
"We're looking for practical feedback that will allow us to make specific improvements. In exchange, the featured experts receive full copyright and freedom of use privileges to all content produced. We're also considering a special incentive plan to reward these early testers with special pricing and other benefits for helping to shape development and educate the general public."
Local Experts Media Group's previous beta program, the Reputation Branding Commercial Beta, has received rave reviews from participants and consumers alike. The new program, the Expert Interview Sound Bite Beta, is proving to be even more compelling, mainly because of its educational component and unique online format.
"We understand that consumers have built up an immunity to traditional forms of advertising. They're just not as effective as they once were. We've found that coming from an educational standpoint, adds value upfront and it cultivates trust. It's all about positioning. And positioning yourself as an authority is the single most important thing a business owner can do to increase their perceived value in the marketplace."
Qualified beta testing candidates can find out more information and apply directly by going to www.LocalExpertsMediaGroup.com. They can also dial 770-331-8979 to discuss their credentials and to get further details on the program.
For more information, please visit http://www.LocalExpertsMediaGroup.com
Release ID: 159903