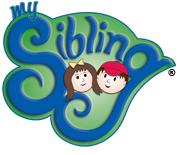 - February 9, 2017 /PressCable/ —
LorettaRose, LLC has announced the launch of a new range of 18 inch boy dolls. My Sibling Dolls are a special type of doll that help children to learn about what it is like to have a sibling who learns and grows differently than them.
For more information please visit: http://www.mysiblingdolls.com/my-sibling-18-inch-boy-dolls.
LorettaRose, LLC is a family owned company that aims to fulfill the demand for 18 inch boy dolls, while helping children learn through the act of playing. Their focus is to help children learn about caring for their friends and the environment.
My Sibling Dolls come with a special message about different disabilities. Each doll comes with a booklet that has a story explaining what life is like with a brother or sister that lives with a disability from the perspective of a typical child. The booklets also provide educational information and facts about disabilities. Loretta Boronat, who writes the stories, has personal and professional experience about these disabilities as she has an adult son with autism and has worked as a special education teacher.
All the stories are based on real people and depict the ups and downs of living with a loved one who has Down Syndrome or autism. The dolls are outfitted and packaged by adults with disabilities at a local sheltered workshop in Montclair, NJ.
The company founders, who have been advocates for autism awareness since 1991, understand that there are very few opportunities of employment for people who have disabilities. Their experience in education and advocacy for people with developmental disabilities makes them committed to helping these adults find employment options that they might not find elsewhere.
They work with the administration and staff at a local sheltered workshop to offer adults with disabilities employment. Those that have the skills work to outfit, label, package and store the dolls and they also have the opportunity to be trained and assisted to challenge themselves to other tasks.
Those wishing to find out more about My Sibling Dolls or the work program can visit the website on the link provided above.
Release ID: 168242