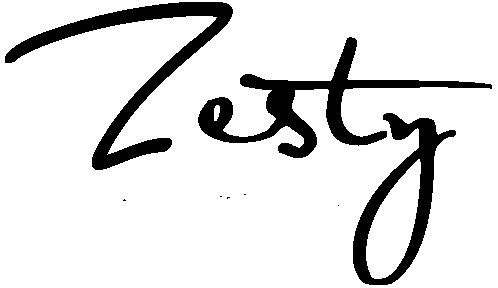 - November 16, 2020 /PressCable/ —
Zesty Family Restaurant, a local family-style restaurant in Edmonton, announced the launch of its newly updated menu. Known for its breakfast foods, Zesty's has a wide variety of breakfast, lunch, and dinner options.
For more details, please visit https://zestyrestaurant.ca
This latest announcement aims to attract customers- new and old – to the restaurant by providing them with brand-new menu options. Similarly, it is a way for the local restaurant to adapt to their customers' evolving tastes.
Following the pandemic, restaurants are finding new ways to draw customers back to their dining establishments. Some of these ways include offering customers exclusive deals and providing them with the latest menu specials and updates. One restaurant that shares this philosophy is Zesty Family Restaurant.
Named after their food quality, Zesty Family Restaurant offers its customers a five-star dining experience, reasonable prices, and plenty of flavorful portions. Additionally, the local restaurant has a proven track record of providing its customers with great deals, regular menu updates, and daily specials.
Breakfast lovers will find a range of options on Zesty's Restaurant menu, which offers an updated list of breakfast meals, including diverse pancakes, waffles, and French toast. For those who demand a more savory meal, Zesty Family Restaurant provides a great list of sandwiches, burgers, and other meat suggestions like their signature Garlic Dry Ribs.
Zesty Family Restaurant remains a favorite among Edmonton locals. One satisfied customer stated, "We have found our new ultimate favorite restaurant in Edmonton, and can't wait to revisit them. If you want the best, visit Zesty's."
In addition to the restaurant's menu update, Zesty Family Restaurant announced the launch of its loyalty program. This program, which runs until December, is available online or through the restaurant's mobile app. Additionally, it is open to residents in Edmonton, Canada, and other surrounding areas.
The loyalty program operates as a digital punch card. Customers create an account and digitally register their visit each time they eat at the restaurant. Diners who frequent the restaurant up to 6 times will receive a free breakfast, and those who frequent the restaurant up to 10 times will receive a free meal.
The latest announcement is in line with Zesty's desire to incentivize customers to dine at the restaurant.
Interested parties can learn more by visiting the above-mentioned website.
Release ID: 88985052