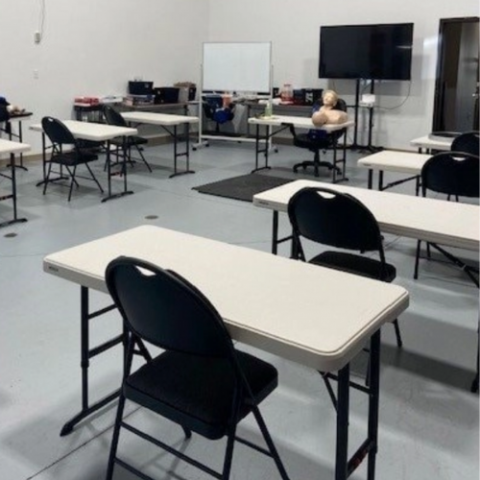 - September 8, 2021 /PressCable/ —
Tamarack Safety has launched courses that cover standard and emergency first aid, basic life support, child care first aid, psychological first aid, and more. As a leading training provider, the business aims to meet the growing need for capable individuals who can effectively administer first aid during an emergency or crisis.
Further details on this at: https://tamaracksafety.ca
Tamarack Safety courses are designed for individuals and organizations who are interested in learning basic and advanced first aid skills. With this launch, the company will leverage its years of experience in safety training to provide a high-quality first aid learning experience for participants.
First aid training runs for a total of 5 to 16 hours depending on the course, with classes that teach participants about responding to common emergencies including choking, poisoning, head injuries, fractured bones, and environmental illnesses. Participants can expect a compartmentalized syllabus that organizes key segments of training into chapters for easy assimilation.
Tamarack Safety also offers psychological first aid training facilitated through a partnership with Red Cross. The course trains participants on how to identify stressors and treat psychological trauma effectively.
The courses do not require pre-certification, and participants can arrange for training to be carried out at their location of choice depending on the availability of space. Applicants pay their course fees upfront and receive confirmation as course participants. Participants will also need to acquire learning materials including ebooks and information packets at the initial stages of the course.
Requirements for complete certification include a minimum evaluation score of 75% and a 100% course participation.
The course calendar is spread out over a month, providing flexibility for participants to plan their attendance around personal schedules. Participants can also review the company's calendar online, and select dates for available online or in-person classes according to their schedule. First aid certification is valid for 3 years and participants may choose to be recertified after this period.
About the Company
Tamarack Safety is a safety training provider based in Spruce Grove, Alberta. Besides first aid training, the company provides occupational safety training, truck operations training, alcohol testing, and audiometric services.
For more information, please visit: https://tamaracksafety.ca
Release ID: 89044826