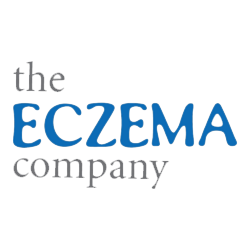 - May 9, 2017 /NewsNetwork/ —
The Eczema Company has launched a new educational series on the causes of eczema and some of the treatment options available, featuring Dr Peter Lio, the Clinical Assistant Professor of Dermatology and Pediatrics at the Feinburg School of Medicine. Dr Peter Lio gives the current expert opinion in answer to questions like the causes of eczema. His insights are presented in a clear and easily understood way.
More information can be found on the YouTube series here: https://youtube.com/watch?v=YVE1Va_y8ig.
The Eczema Company was created by Jennifer Roberge, who wanted to help others dealing with the daily challenges of managing the condition. She explains that her son, Tristan, was diagnosed with eczema at three months old and at one time his body was 90% covered with what looked like severe burns, but after discovering his triggers, his skin improved considerably.
Through the years, she has come across a series of useful remedies when it comes to treating eczema, and has made these available in the company's online store, so interested parties can try them out too.
With the new educational series, the company aims to raise awareness and offer help to families who are dealing with eczema, offering expert information on something that can often lead to sleepless nights.
Dr Peter Lio explains that, while the truth behind eczema is still mostly a mystery, it is clear that the goal of the skin is to keep water in, but when people have eczema, their skin is essentially leaking.
Eczema is a highly individual condition, and as such it varies tremendously from person to person and comes in a number of different forms.
In some cases, the skin is dry, scaly, red and itchy. Sometimes the skin can even weep, crust or bleed. When the sufferer scratches their skin, they can cause it to split and open it up to infection.
Because it is more prone to drying out and is more easily damaged, when someone has eczema, their skin is more likely to become red and inflamed with substances that cause irritation or allergic reactions.
This means that it is important to understand what is causing these triggers, and find a solution that works for them.
Additional information can be found at: http://eczemacompany.com.
Release ID: 195686