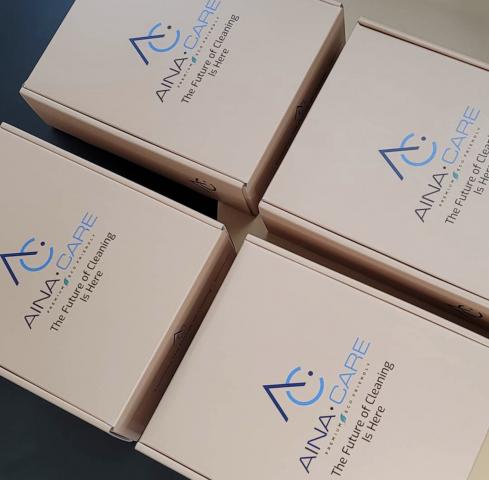 - July 9, 2021 /PressCable/ —
Aina Care, the eco-friendly cleaning products company, has announced a new campaign to clean up the Earth through plastic waste reduction. They strive to ensure that all of their packaging contains 100% reusable plastic, and seeks to inspire others to follow suit.
More information can be found at: https://ainaclean.com/blogs/news/aina-care-revolutionizing-cleaning-with-eco-friendly-cleaning-products
The latest announcement comes as the cleaning company expands its campaign to transform the industry through a focus on eco-friendly products. They have established themselves as a one-stop shop for cleaning solutions, and offer home cleaning products, shoe cleaning, car care and more.
Research shows that most plastic is used only once, and then gets discarded. This waste plastic can be seen littering the streets or dumped in oceans, generating 7 billion tons of trash.
Over 15 million pounds of plastic is dumped in the ocean every year, causing devastation to the wildlife and health issues for the global population through the consumption of micro plastics.
As part of a focus on waste reduction and increased recycling, Aina Care ensures that all of its products are safe for the environment. They are calling for companies throughout the industry to reduce their reliance on one-use containers.
Furthermore, Aina Care explains that its cleaning products are gentler and more effective than many other options on the market. Their home care range has a versatile collection of use cases, allowing customers to consolidate their cleaning solutions.
Additional details are provided at: https://www.youtube.com/watch?v=mR2I5w70jcQ
They offer multi-purpose cleaner, bathroom cleaner, glass cleaner, dish soap, and foaming hand wash, all packaged in biodegradable material. Their shoe care range extends to sneaker solution, and kits for suede and leather.
The eco-conscious company also offers a wide-ranging selection of personal care and vehicle care products. Each option is free from harsh chemicals, enabling customers to keep their home safer for both pets and children.
The company states: "We strive to design and utilize better packaging by using biodegradable plastic for all of our products and make our contribution towards saving the environment."
Full details can be found at: https://ainaclean.com/blogs/news
Release ID: 89034936