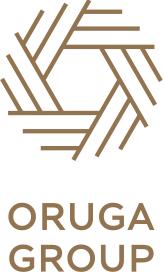 - October 17, 2019 /NewsNetwork/ —
The sixth annual European Business & Investment Summit (EBIS) once again made Poland shine for international investors on September 19-20, 2019. Hilton Warsaw Hotel and Convention Centre was the home to the premier event organized by Oruga Group and the Foundation of Innovative European Economy. The biggest investment conference in Central Europe focused on startup and investment opportunities in Poland and opened exclusive business networking opportunities to its participants.
EBIS highlights
The primary focus of this year's program was on the European market incentives for foreign investors.
Paul McFadden with Property Jumpstart Mastermind
Amazon best-selling author, business coach, and property investor Paul McFadden marked his first visit to Poland by presenting VIP attendees of the summit with an information-packed one-day Property Jumpstart Mastermind Program on September 18. He addressed numerous property investment concerns and offered insights that were of value to beginners and experienced investors alike. On the first day of EBIS, he spoke about the role of property investment in creating wealth and attaining financial freedom.
Frederico Fernandes on aviation investment
Frederico Fernandes, the project manager of the world-leading aviation investment platform from UAE, highlighted investment opportunities in aviation and supporting industries such as technology, training, and aircraft construction.
This subject was of particular relevance with Poland being the 17th largest aviation market in Europe. The country saw 18.8 million passengers departing from its airports in 2017 and showed an 84% growth in air connectivity between 2013 and 2018, making Poland a prime opportunity for investment. The bright sector outlook is supported by a soon-to-be-released powerful National Airspace strategy which will provide effective tools to boost the sector's capacity and eliminate existing growth restraints.
Olga Fleming on EU market incentives
Olga Fleming, the founding partner of Oruga Group & Fleming Wealth Academy, investment advisor, lawyer, and business coach, explored the incentives the EU market offers to the investors and addressed existing restrictions for foreign entrepreneurs.
Venture capital pitch
Speakers and representatives from venture capital companies provided practical up-to-date information about the latest trends in investor communication and offered startups groundwork guidelines for improving their pitch to VC companies for better results.
Poland meets World
EBIS linked every continent through representatives from over 50 countries including Holland, Belgium, United Arab Emirates, China, India, the UK, Spain, and Germany, to name some.
EBIS 2019 key features
High-class business event
Long branded as Europe's leading business and investment event, EBIS has now reached a premier status on an international scale. Hundreds of VIP guests and $7 billion in closed deals are just one way to mark the high level of the summit, now one of the most recognized and attended business and investment events in Europe.
World-class attendees and speakers
The event brought together an exceptional team of high-profile international speakers and leading industry consultants and financiers. It connected a wide scope of professionals from emerging startup companies, venture capitals, financial institutions economic agencies, management boards, and businesses of various scale. Offering unparallel growth opportunities, the summit united corporate leaders, investment advisors, policymakers, business coaches, and industry experts.
Topics covered
The goal of the summit was to broadcast the dynamic growth and opportunities of the investment market in Poland to the international audience. EBIS addressed EU-specific:
· Investment insights
· Opportunities and challenges
· Latest policies and regulations
· Setting up a business
· Taxation
· Corporate law & governance
· Portfolio investment.
Unique opportunity
EBIS continues to remain a unique blend of cutting-edge industry insights, applied knowledge, and exclusive network opportunities.
The summit offers its guests current practical information from high-level professionals with hands-on experience. The structure of the conference facilitates meaningful long-term connections and partnerships between like-minded professionals who share the same focus. It gives businesses a perfect chance to showcase projects to their target audience and gain maximum brand exposure.
About Oruga Group:
Oruga Group provides professional investment services in business registrations, acquisitions, and financial services, as well as real estate investments in Poland and Central Europe. It operates independent advisory for a variety of market participants, from individuals to corporate giants, providing a high level of professionalism in carrying out investment activities, looking toward to profit markup of investors. It guarantees an individual approach, up-to-date commercial solutions and high-quality legal support of performed operations. Know More About Oruga Group, visit https://orugagroup.com/en
For media enquiries, please contact:
Terra Xu, Head of Marketing
Tel: +48 606 332 808
Email: terra@orugagroup.com
Release ID: 88927914