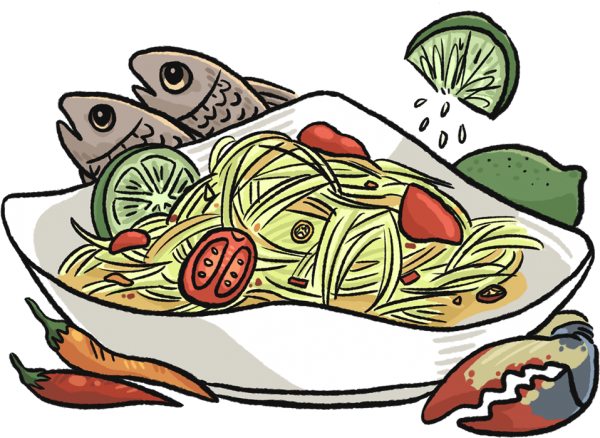 - January 3, 2022 /PressCable/ —
EatLao, a new online food-themed directory, has been recognized for providing searchable listings of authentic restaurants and businesses serving Lao cuisines. By promoting awareness and connecting food lovers to traditional Lao food, the site is helping to bring Lao restaurants into the mainstream.
"EatLao explores Lao food around the world and publishes a comprehensive list of restaurants, catering companies, food trucks, and food brands that are of origin from Laos," remarked J. Phil, developer of EatLao.com. "In the coming year, the site will be expanded to include interviews of Lao restaurant and food brand owners and many more listings for businesses serving traditional Lao food. Many restaurants and Lao cuisines are not well-known, so I look forward to drawing new attention to cuisines of origin within this region of the world," he added.
When Laotian refugees first came to America and elsewhere outside of Laos, many found opportunities with traditional Thai food, which was well established at the time. Today, this continues to make Lao restaurants hard to discover, and many Lao restaurants still list online under "Thai" or "Thai Lao/Lao Thai" labels.
By focusing on restaurants and food businesses serving authentic Lao cuisine, the directory brings attention to Laos, a land-locked country on the border of Thailand known for its delicious traditional cuisines, which are often confused for Thai. Despite their similarities, Laotian cuisine has a reputation for its distinct flavors, spiciness, and traditional dishes, including "Laab" and sticky rice. The directory includes international listings and can be filtered by country, state, or city, making it easy to find businesses serving authentic Lao food anywhere, anytime. Listings include Lao restaurants around the world from the United States to Australia and France, where many Lao diasporas reside.
The website has already drawn attention to such businesses around the world and has curated articles of upcoming Lao food businesses in the community.
To learn more, please visit EatLao.com or visit @EatLao on Instagram. A complementary cross-platform mobile app to discover Lao restaurants is coming soon.
Release ID: 89058604