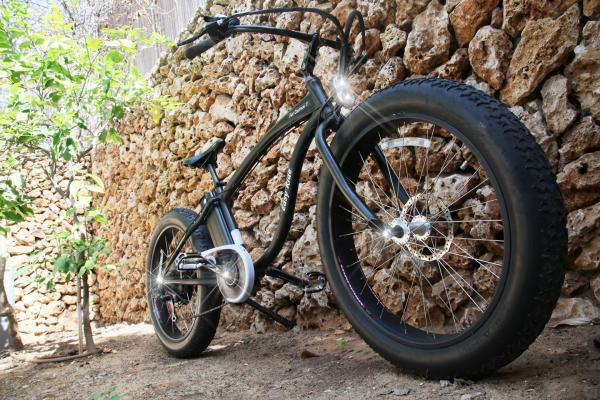 - June 27, 2018 /PressCable/ —
A new Kickstarter has been launched for the stylish and reliable e-bike, the EasyRide 1.0. This E-Bike is a great city bike for everyday use, use for riding to work on the commute, use at the beach, and just going for a pleasant ride. The bike is ideal for anybody that is looking for a great e-bike that is stylish and reliable, as well as luxurious and capable of speeds of up to 20mph.
More information can be found at: https://76122b.kckb.st
The EasyRide 1.0 is a luxurious and stylish designed smart e-bike with an aluminium frame housing a powerful motor to drive the wheels. The bike can be used as a normal bicycle with a 6 speed Shimano gear linkage, but the bike also features the 350w motor which is capable of propelling the bike to speeds of 20mph. The bike has a range of around 30 miles on a single charge, making the commute to work easy and pleasant.
Video link: https://youtu.be/j_R6Nig-xGU
The bike features an electronic display which tells the user the speed at which they are travelling, the mileage and the voltage of the battery. In addition to this, there is a USB input socket which enables users to charge their phones whilst riding.
The bike features Bluetooth technology in order to connect smartphones to the bike, allowing users to download the app and have all of the information from the app as well. There are a wide range of practical accessories available for the bike as well.
For instance, there are side bags which can be detached and attached in order to store things for traveling. When they aren't needed, they can simply be taken off. As well as this, there is a skateboard or surfboard holder, which is again detachable for ease of use. There are also saddle guards and mudguards available as well as other bike accessories.
Full details can be found on Kickstarter page here: https://76122b.kckb.st
Release ID: 366457