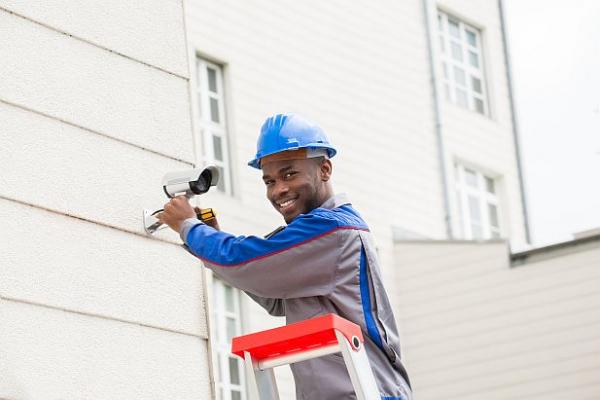 - July 7, 2020 /NewsNetwork/ —
Concepts Automated Security Camera Installers, a security firm based in East Meadow, NY, announces the launch of its security camera installation services. It is offering a special promotion that gives clients a 20% discount on residential or commercial security camera systems.
More information about Concepts Automated Security Camera Installers is available at: https://longislandsecuritycam.com
According to data from the Federal Bureau of Investigation, there are about 2.5 million burglaries a year. In 2015 alone, property crimes accounted for over $14 billion worth of losses.
And as the country reopens, property security is once against thrust into the spotlight. On one hand, more and more people are leaving their home to work; on the other, many businesses remain closed until the current crisis passes. In either case, an unoccupied property becomes a prime target for thieves.
The firm says that security cameras are especially effective at deterring crime because thieves know that surveillance footage is an effective way of identifying and convicting wrongdoers. Indeed, statistics show that homes with a security system are 300% less likely to be burglarized, while experts agree that businesses with security cameras have a much lower likelihood of being robbed.
To encourage residents of Long Island, Queens, and Manhattan to protect their properties, Concepts Automated Security Camera Installers is offering a 20% discount for residential and commercial security camera installation.
The company says its security camera packages offer high-fidelity cameras with resolutions of up to 3 megapixels, night vision up to 66 feet, and high-definition 1080p recording with motion detection. All systems come with a 1 terabyte hard drive for ample storage space of surveillance footage. Videos can also be viewed remotely via computer or a downloadable mobile app.
A company representative says: "Burglaries can have devastating financial consequences for homeowners and entrepreneurs alike. Luckily, investing in a security camera system is a cost-effective way to keep thieves at bay and protect your assets."
Concepts Automated Security Camera Installers is a U.S. veteran-owned company that specializes in installing high-definition security cameras in the Long Island, Queens, and Manhattan districts of New York.
More information about the company and its offerings is available via the URL above.
Release ID: 88966761