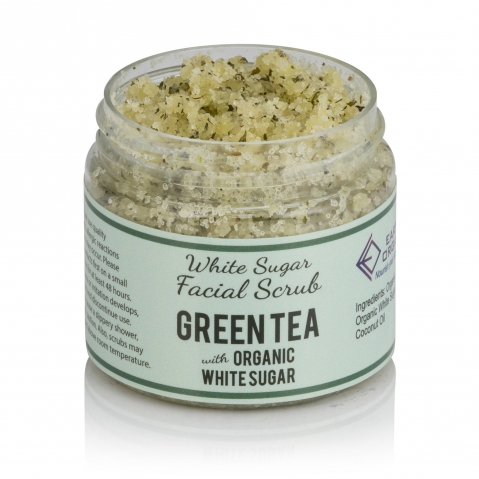 - September 22, 2017 /NewsNetwork/ —
A natural skincare company, Earth's Organics, have launched a new fall skincare report. Earth's Organics create and sell natural and organic skincare and beauty products that are toxin free.
For more information please visit the website here: http://earthsorganicskincare.com.
Earth's Organics was founded and is run by Taneisha Phillips and the company is inspired by her family. Taneisha and her son have suffered from dry skin problems and eczema, which had led to Taneisha on a search for effective skincare products to care for her family's skin.
After trying various products, over the counter ointments and appointments with specialist, of which none seemed to work effectively, she started to research at home remedies.It is this research which has led to her business, Earth's Organics which offers skincare products made with pure grade essential oils, fresh fruits and herbs.
The company have recently published a new report on the three changes that people's skincare routines need for the upcoming fall season. The report explains that with the summer season ending, it is now the perfect time to change up routines for fall and winter.
The first of the three changes is to use richer lotions and creams as fall approaches and leave the lighter oils and gels for the summer. This is due to skin being drier due to the harsher weather and it needs a little extra moisture.
The second step is to implement a regular exfoliating routine. Exfoliating once a week helps skin to appear brighter and smoother. The third step in the report is for people to ensure that they stay adequately hydrated. Drinking water is the best way to take care of the skin and to stay healthy.
Earth's Organics offer a wide range of products, including soaps, lotions, body scrubs, facial scrubs and foot scrubs. For example, one of their most popular products is their Green Tea Sugar Facial Scrub. Studies have shown that green tea is anti-aging and it helps protect skin from the sun. Customers also love their Coffee Coconut Facial Scrub, which energizes and awakens while making skin glow and feel radiant.
All Earth's Organics products are free from parabens, fragrances and sulfates.
Release ID: 241920