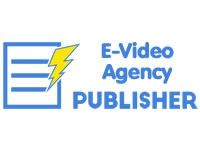 - December 15, 2016 /PressCable/ —
Earlier today, E-Video Agency announced the launch of its new Facebook Instant Article Software service, set to go live 16/12/16. For anyone with even a passing interest in the world of Internet Marketing, this new development will be worth paying attention to, as it's set to shake things up.
Currently, there are plenty of ways to get traffic from FB. People can pay for it, like millions of others, and put up with the constant increase in ad costs. They can play the "trial and error" game if theyve got an unlimited budget and hours of free time every day. Or, they can play it smart with Facebook's Instant Articles – And It's Going To Change The Way People Drive Traffic FOREVER . The Founder at E-Video Agency, Billy Watson, makes a point of saying "things are going to change when our new Facebook Instant Article Software service launches. To find out more just goto our Sales page to see all the benefits".
Billy Watson continues… "If people want to publish Instant Articles on Facebook normally they would have to pay upwards of $5,000 to get a software developer to set it up. We know most businesses can't afford that so we have created EVA Publisher to make the process simple and pain free. Ultimately this is going to be a huge benefit to our customers because they will be able to compete with the Big Boys when it comes to being seen on Facebook and also save money on facebook Ads that are no longer working. Also, the articles load faster so they won't lose any viewers and they can even collect email addresses within the article as we have incorporated a lead form linked to the major Autoresponders within the software. Not only that, customers will also be able to publish to Apple News feed and we have big plans in store for future developments as the technology changes and goes even more mobile in the future"
E-Video Agency was established in November 2015.and it has always aimed to provide local businesses and entrepreneurs the same opportunities to reach customers as those corporations with big marketing budgets.
Currently, the closest thing to E-Video Agency's new Facebook Instant Article Software service is to get a very advance software developer to set it up which takes quite a while and is very costly but E-Video Agency improved on this by making it as easy as writing a blog post. Imagine being able to do the same thing but at a fraction of the cost and much simpler too with EVA Publisher.. This alone is predicted to make E-Video Agency's Facebook Instant Article Software service more popular with customers in the Internet Marketing space, quickly.
E-Video Agency are releasing their new Facebook Instant Article Software service on 16/12/16.
To find out more about E-Video Agency Services goto their main website at www.evideoagency.com
Release ID: 153945