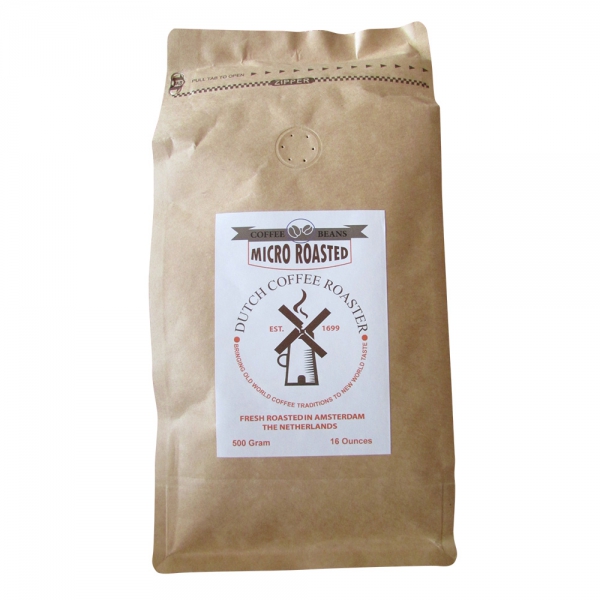 - July 12, 2016 /PressCable/ —
A gourmet coffee company has expanded its service in partnership with Amazon ahead of the upcoming Prime Day. As part of the expansion, it has announced the release of a new brew, called Double Dutch, which is a special combination of Brazilian and Columbian coffee roasted in Amsterdam using special techniques formed by the company throughout its history.
More information can be found on the Dutch Coffee Roasters website at: http://dutchcoffeeroasters.com.
The site explains that coffee has been a Dutch tradition since 1699, when it was introduced to the Dutch culture. It goes on to say that in the time since the early traders introduced coffee to the wider world, Amsterdam has evolved to have more coffee houses than any city in the world, helping to establish coffee drinking as a national tradition.
Dutch Coffee Roasters explains that in Holland, the process of roasting has been refined to an art form, with many of the best roasters in the world making their living in Amsterdam. The company is proud of its roasters, and because it is a micro roast company it is able to offer many different types of coffee, including their own special blends.
The company sells its products through Amazon, which allows it to offer high levels of customer service paired with fast delivery. The full range of products are available online, including Indian Monsoon Malabar coffee and the new expansion product, Double Dutch.
Indian Monsoon Malabar is a unique coffee grown in India and left in the monsoon weather to create a unique bean and flavor. It is lightly roasted to help bring the most out of its intense flavor, while making the most of a heavy body.
Dutch Coffee Roasters said that Double Dutch has proven very popular in Holland, and it's for this reason that they're bringing it to the wider world in time for Prime Day.
The company said: "Each of our coffees is individually roasted to its optimum and distinct taste, highlighting and showcasing the best beans available to us."
Interested parties wanting to find out more about Dutch Coffee Roasters can send questions and queries through the contact form provided on site.
Release ID: 123031