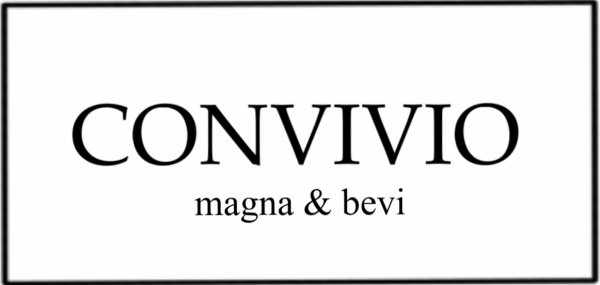 - June 18, 2019 /PressCable/ —
Durham NC sees the launch of the Convivio Restaurant and Wine Bar. This restaurant is all things authentic Italian; in their decor, food and drink.
For more information visit their website at
http://Convivio.wine
Italian food is welcomed in almost every part of the world, in different forms and interpretations. Finding authentic fare is rare and highly prized.
Durham wine and food fans with a preference for Italian cuisine will be happy with a visit to the Convivio Restaurant and Wine Bar. The setting takes one back to traditional Italian homes with warm colors, brick walls and a large table (to one side for buffets for weddings and conferences) built by the restaurant owners chef Paolo and sommelier Giuseppe.
Just inside the main door is a small cozy area where guests can enjoy a house-made gelato or cappuccino. The bar seats 10 and has also been specially built by the owners. Durham residents who visit the Convivio Restaurant and Wine Bar can relax and enjoy delicious Italian specialities in the main restaurant area which has been furnished with couches, tables and chairs. Outdoor seating is also planned for the near future.
The main focus of the menu is dry aged meats and fish sourced locally in NC paired with vegetables and pastas. Hand-carved steaks and chops, along with prosciutto, salami and porchetta are incorporated into hearty and flavorsome dishes. Durham's best Italian destination also serves up cheese platters, olives, house-made pickles and a selection of fresh and dried fruit.
The wine menu curated by in-house sommelier Giuseppe features local and international brands for every taste and budget. His specialties are tannin-free and organic wines that do not result in a hangover (in moderation of course).
Convivio Restaurant and Wine Bar is owned and run by Paolo Gavazza and Giuseppe Cagnoni. Paolo is an alumnus of Alma, one of Italy's finest culinary schools. He has also worked in a Michelin Star restaurant in Rome. Giuseppe is a restaurateur, sommelier and master butcher. With over 20 years of experience in the industry, he has owned restaurants in Miami and San Francisco and is now settled in the Triangle.
For more information visit their website given above.
Release ID: 525507