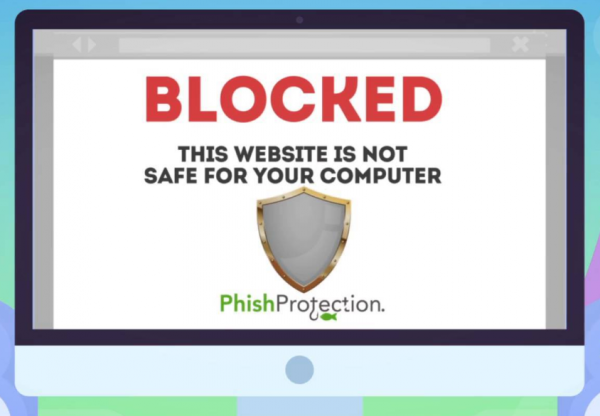 - June 27, 2018 /PressCable/ —
San Diego, CA 27 June 2018 – Today DuoCircle LLC announces Link Click Protection – a comprehensive phishing protection service. Link Click Protection is a service that protects users against malicious URLs they may click on in email, at a fraction of the cost of similar services
According to Brad Slavin, CEO of DuoCircle, "Last year was a rough year for malware and phishing. 2017 kicked off with hacking and malware infections making news in early January when an effective phishing scam targeting Google Gmail users by tricking them into sharing their login credentials. By the end of the year, these types of brazen frauds had not slowed down, in fact they had gotten worse."
"Hackers have evolved with technology, finding effective ways to get their hands on sensitive data to exploit it in any way they please." adds Slavin. "Today's phishing campaigns are based on URLs with historically good reputations. This allows malicious emails to get past the built-in protections that exist in most web browsers and bypass antivirus malware checks."
Link Click Protection proactively checks for suspicious links in multiple URL reputation databases each time a link is clicked. While some web browsers such as Google Chrome so respond to new threats within hours, Link Click Protection detects threats in real time.
"DuoCircle is the only company bringing this level of threat protection to the SMB market." says Slavin. "Other companies are charging a price per user per month, where we charge a set fee based on company size." DuoCircle offers very competitive pricing for small businesses: many times lower than competitor's offerings for the same level of spam filtering and phishing protection.
DuoCircle's Link Click Protection service isn't bound to a particular email client-server application either (like some higher-priced enterprise solutions). Link Click Protection works using any email client, from any device, anywhere.
###
About DuoCircle
DuoCircle LLC (www.duocircle.com) is an email security provider for inbound and outbound email routing. Headquartered in San Diego, California, DuoCircle protects over 25,000 businesses and millions of mailboxes worldwide with business critical messaging for complex environments.
Contact
Sales & Support: (+1) 855-700-1386
support@duocircle.com
DuoCircle.com
6060 Nancy Ridge Dr
San Diego, CA 92121
Release ID: 367705