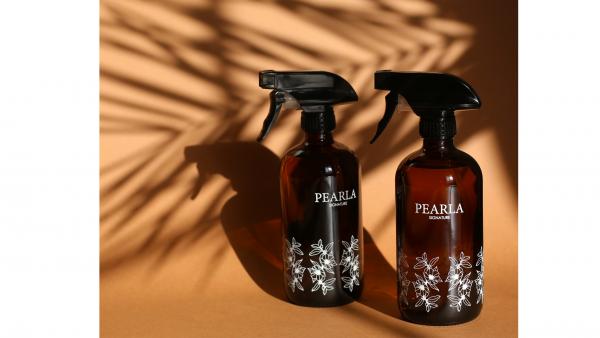 - November 10, 2020 /PressCable/ —
Dubai-based fashion brand Pearla recently launched the inaugural line of its Signature perfume. The new fragrance is added to the brand's extensive range of contemporary lifestyle products that also includes luxury garments and fine jewelry.
For more information see https://pearla.ae
Pearla has launched the new perfume to bring a unique scent that represents the company's brand to both national and international audiences.
The perfume market continues to expand in the Middle East, where fragrances comprise up to 70 per cent of sales in the region's prestige beauty industry. With the market in the United Arab Emirates favoring traditional scents in particular, Pearla intends to share the region's local fragrance with the world.
In the last decade, the UAE has established itself as a major business hub for the perfume industry. Pearla thus makes its Signature perfume available in keeping with the brand's modern values, as they strive to distribute distinctive elements of local culture and fashion globally.
Pearla aims for its Signature perfume to capture traditional Arabian fragrances. Described as warm and elegant, the perfume is a procession of jasmine, peony and rose that combines regional floral and oriental woody scents. With its woody aroma said to be instantly recognizable in the Middle East, Pearla hopes that the new product will suitably symbolize its brand identity.
"Our goal is always to create extravagant and abstract pieces that allow women to demand the attention of the crowd," explains a company spokesperson. "We like to think that each of our products contains a story, that the women who use our items feel like the protagonist of a never-ending fairytale. Our ethereal Signature perfume represents this concept."
The launch of Pearla's Signature perfume line increases the brand's wider accessibility, with 500ml bottles available for worldwide shipping. Its online store also offers a expansive variety of ready-to-wear garments including premium quality designer gowns, kaftan dresses, and complementary accessories.
Interested parties are encouraged to visit the Pearla brand website at the above URL, where they can also see its full range of luxury clothing and jewelry items.
Release ID: 88984905