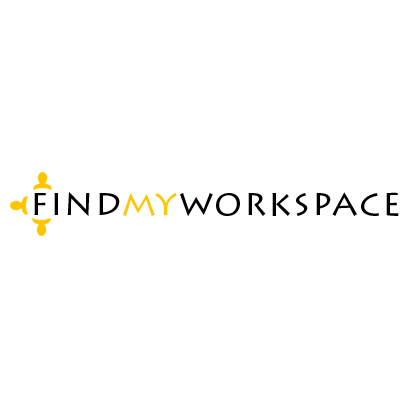 - July 20, 2016 /PressCable/ —
Find My Workspace has announced its new website with listings of premier serviced office spaces available in the world's fastest developing cities and free office space broker services to help entrepreneurs and business owners easily find and source the most suitable workspace for their needs.
More information is available at Find My Workspace.
Find My Workspace is a popular business providing entrepreneurs, freelancers or businesses, from startups to small or medium sized enterprises, with an easy and hassle-free office search service in multiple locations around the world complemented by comprehensive, professional and free of charge broker services.
The business has announced a brand new website listing its leading database of serviced offices and office spaces to suit different types of businesses or needs, featuring furniture, IT, internet, manned receptions, call answering services, meeting rooms, and more, available in hundreds of locations across the globe, including Dubai, Singapore, Doha, Hong Kong or Berlin, Amsterdam, Paris, Rome, Brussels, and more.
The new Find My Workspace website also details the comprehensive office space broker service provided free of charge by the company's renowned and dedicated team of commercial property experts, including negotiating on the landlord's behalf to ensure all its clients get best possible deal.
Multiple testimonials along with photo galleries and detailed descriptions of the office spaces available along with the full list of cities and countries covered and details on its premier customer service philosophy can also be consulted on the new Find My Workspace website at the link provided above.
Emerging, globally connected cities such as Hong Kong, Singapore, Dubai and Doha attract a growing number of businesses, from startups to multinationals. In the past, businesses wanting to do businesses in these cities would need to take on a conventional lease with a local landlord, often resulting in bureaucracy and high costs. An example is Doha which has a strong oil and gas economy and is soon set to host the Football World Cup – an attractive proposition to many businesses. Find My Workspace simply lists the available serviced offices in Doha on their easy to navigate property listing page: https://www.findmyworkspace.com/serviced-offices/qatar/doha/.
Find My Workspace explains that "a serviced office is a ready to move in, fully equipped and managed office space that offers its clients more convenience and flexibility with none of the headaches of conventional office spaces, from paying utility bills to managing lower level staff and worrying about the small stuff. Whether you are a one-man business or a large company with dozens of employees, serviced offices are quickly becoming the most attractive solution".
The business adds that "The Find My Workspace website was envisioned with the aim to develop an easy to use office search service that effectively assists clients in finding suitable office spaces anywhere in the world. Our service is completely free to all clients and our commercial property experts work tirelessly to ensure they get best-suited office space at the lowest possible price".
Release ID: 124200