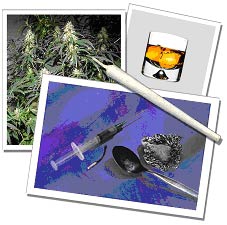 - January 5, 2016 /PressCable/ —
Drug and alcohol awareness training sessions are having a substantial impact upon drug testing positivity rates across the UK. Drug-Aware.com, a provider of workplace drug testing since 2001, has reported substantial reductions in staff failing drug tests in those companies which also conducted drug awareness training.
Christopher Evans, a spokesman for Drug-Aware.com, reported that "According to Home Office British Crime Survey statistics, just over 50% of 16 to 29 year olds in the UK have used drugs in the last year. As a result, more and more employers are turning to workplace screening procedures to ensure they are fulfilling their duty of care to keep employees safe in potentially hazardous workplaces. As a provider of workplace drug and alcohol screening services, training and consultancy services, Drug-Aware.com are in a unique position to observe and record what happens when businesses implement such processes. It is not uncommon for companies to start with positivity rates as high as 15 – 25%, when they commence testing, falling to a fairly consistent 2 – 5% positivity rate within just a few short weeks. But what is significant, is that those companies who conduct sufficient awareness campaigns with staff prior to the implementation, including more generous notice periods, start with substantially better positivity levels and reach their goals much faster. This is a much better outcome for both the employers and the employees."
Whilst this in itself is not unexpected, what does come as a surprise to most is how many companies are now implementing drug and alcohol screening procedures. Drug-Aware.com work with household names across a wide range of different industry sectors ranging from defence contractors and aerospace companies through to supermarkets. Their core client base is found in the most dangerous industries from quarrying and mining, to construction, power generation, traffic management, highway maintenance, haulage and distribution, engineering, manufacturing and more.
With Police forces across the UK stepping up their roadside testing for drugs (as well as alcohol), this trend is certainly showing no sign of reversing.
This is also fuelled by the improvements in on-site testing equipment, where employers can now screen for as many as ten different classes of drugs in under a minute with disposable test kits that have as much accuracy as a laboratory screen. Of course, further laboratory analysis is required in the event of a positive result, but fundamentally, testing is now very accessible for an average of less than £10 per head to employers.
For more information, visit www.drug-aware.com
Release ID: 100419