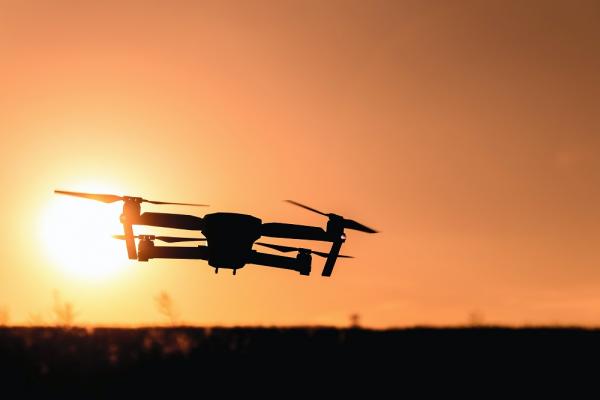 - November 12, 2020 /PressCable/ —
ABJ Drone Academy announces the availability of its drone thermography certification and drone certification training courses. They are designed to assist drone pilots of all skill levels and backgrounds, from beginners to experienced, on their way to becoming professional pilots.
More information can be found at http://resourcegood.com/drone
The newly announced training courses are currently being offered online, directly to the public, or through colleges or universities. The academy also provides customized in-person training for individuals, commercial, public safety, and government organizations.
The drone thermography course, which complies with international (ISO) standards for thermography, covers the fundamentals of infrared science and thermal physics. It also comprises studies in thermal camera design and operation along with an introduction to interpreting thermal images.
Those who would have received certification in drone thermography will be suitably equipped to conduct live inspections of photovoltaic cell solar panels on solar farms, inspections of infrastructure, power lines, and wind turbines. The course teaches one how to take infrared images from a drone. With this skill, one will be able to find heat losses in houses and conduct other similar infrared inspections.
More on the drone thermography program can be found at http://resourcegood.com/drone-thermography
Among the drone certification courses are simulator training, primary training, specialist training, and instructor training. Participants in this training can expect to learn correct practices on standard operating procedures (SOP).
Comprising 100's of drone training modules, the drone simulator training provides one with the skills needed to fly in real-life situations. The simulation helps aspiring pilots to avoid the risk of investing in or damaging expensive drone equipment before they are ready to fly.
According to a representative for ABJ Drone Academy, the knowledge gained through the drone certification training provides one with more effective drone piloting skills and broadens one's capabilities. This allows one to be more successful in the drone industry.
Details on the training can be found at http://resourcegood.com/drone-training-course
"Expanding your understanding of what your drone can do will make you more confident and enable you to access new opportunities, enabling you to be able to market yourself and your services more effectively," the representative stated.
Interested parties can click on the links above to find out more.
Release ID: 88985372