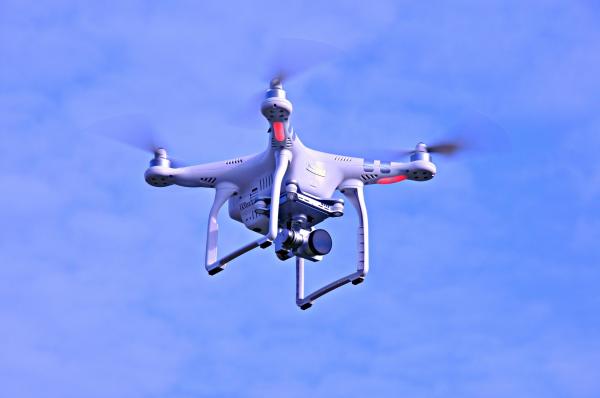 - June 9, 2021 /PressCable/ —
ABJ Drone Academy, a drone pilot school based in New Jersey with virtual and in-person programs, has launched updated online drone training courses.
More information can be found by visiting https://dronetraining.services
The recently updated drone training courses are best suited to anyone who would like to learn how to fly a drone, including complete beginners. Upon successful completion of the training, students will receive official certification.
The courses are offered by a team of drone experts who work with experienced drone pilots and leaders in the industry to provide the most up-to-date training. They comprise factual and practical lessons and give graduates access to worldwide job opportunities.
A spokesperson for the company explains, "ABJ Drone Academy created these training programs to give aspiring drone pilots an edge within the industry and to provide them with new solutions to existing problems. While most are studying the basic information, on this training course, students receive the most innovative and front-line information and training."
Twelve training courses are included as part of the update. They include Part 107 preparation, Pro-quality photography, and Pro-quality videography. Other choices include Cell Tower Inspection Level 1, Multi-Spectral Imaging, and Thermography Level 1. More information can be found by visiting https://dronetraining.services/drone-pilot-school
The company says as a result of the training, pilots will increase their value and positioning in the job marketplace, and will have the skills to complete tasks that other pilots can not. Interested parties can visit the company's website to register their interest. By becoming a member of ABJ, they will immediately receive a training offer.
A previous student says, "The training was very educational and hands-on. The students on the course learned a lot and the training was very practical. Each student learned how to fly really well and was taught how to do a lot of maneuvers with four or five different drone sizes."
ABJ Drone Academy is a global leader in drone training. The drone pilot school is aligned with the International Organization for Standardization and has trained over 5,000 drone pilots.
For more information on ABJ Drone Academy and the launch of their updated online drone training courses, visit https://dronetraining.services/drone-school
Release ID: 89026294