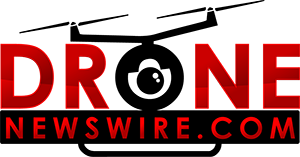 - November 17, 2017 /PressCable/ —
A new site for drone news, information and guidance has launched, called Drone News Wire. It features all the latest news, features and information around the world, showcasing how drones are making a cultural impact on a global level. It also offers tips and guidance on how users can make the most of their own drones.
More information can be found at: https://dronenewswire.com/.
The site explains that drones are becoming more and more a part of daily life. Drone News Wire aims to keep readers updated on every aspect of the latest news and technology for drones.
Drones have increased in popularity in many sectors over recent years, due in part to the fall in the cost of the technology behind them. When drones first hit the market, they were expensive pieces of kit that mostly saw professional use.
Now, drones can be found for under $100, with prices increasing depending on their usage and the customers' needs. Other equipment can be attached to them, like accessories and cameras, which can document live events.
This means that drones are ideal for capturing news and video footage, whether for creative projects or events as they happen. It is more affordable and safer for news agencies to use drones to capture forest fires, for example, than it is to risk the lives of journalists.
Drone News Wire regularly updates its site with the latest news and information, which shows visitors how drones are being used around the world. This includes police using drones to curb crime, and news reports like the recent hurricanes.
In addition to this, it features links to YouTube guides on how to use drones effectively to get the best results. Beginners can learn more about their drones and how to film using drones on the Drone News Wire site.
The site is actively looking to develop strategic relationships with advertising specialists, graphic artists, writers, YouTubers, and more. Full details can be found on the URL above.
Release ID: 265771