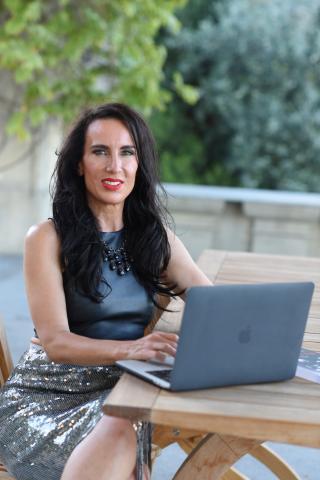 - April 28, 2021 /PressCable/ —
Dr. Tracy's recent interview on her YouTube channel playlist, 'Elevate Your Life' features an in-depth interview with John Gray. John is the relationship guru and world-renowned author of the bestselling book "Men Are From Mars, Women Are From Venus."
More information can be found at: https://www.youtube.com/watch?v=pjIMYU-2LlQ
In this interview Dr. Tracy and John Grey discuss a range of topics, from strength and emotional development to personal improvement. Viewers will learn a powerful strategy for turning negativity into positive energy that they can apply to their work and home life.
Dr. Tracy's YouTube channel's playlist 'Elevate Your Life' is where she interviews prominent authors, thinkers and transformational influencers. In this latest video, John Grey gives his advice on how to heal wounds from childhood to live a more elevated lifestyle.
During each interview, viewers learn practical tips and strategies for breaking through barriers in personal and professional life. Dr. Tracy provides guidance on dialing back fear, working through feelings, and avoiding emotional suppression.
The interview with John Gray provides actionable stress management tips and insights. Dr. Tracy's intention is for her viewers to feel inspired and connect more deeply with their partner and build on their emotional strength as a superpower.
This episode of the Elevate Your Life show comes at a perfect juncture just following the second annual International Intention Day that was held on April 21, 2021. This global event was created by Dr. Tracy to build awareness on how to build one's intentions to achieve their purpose and potential throughout the year.
Attendees joined Dr. Tracy and her team of world-class Emotional Sensitivity Coaches where they learned to create a "global emotional strength effect."
Now in its second year, attendance of this virtual event was the biggest yet. Participants around the world were able to share questions about how to achieve their intentions, learn better mindset, productivity techniques and strategies for emotional empowerment.
Additional
details on the event can be found at https://www.drtracyinc.com/international-intention-day/
Dr. Tracy knows that by taking part in this shared live virtual experience, people will be able to eliminate reactive behaviors and shift focus to developing empowering intentions. These methods shared will have a lasting impact on people to live out their most elevated purpose.
She states: "I believe emotional sensitivity is a powerful gift. It opens the floodgates to intuition, intelligence, and innovation. And when emotionally sensitive people learn how to direct it with drive and intention, they can and do change the world."
Through her leading Emotional Strength and transformational coaching company, Dr. Tracy Inc, the Sonoma County-based company continues to expand their programs that are designed to help people overcome emotionally limiting blocks and achieve their full purpose and potential.
She has worked with Fortune 500 CEOs, artists, celebrities, and other influencers, and she has been featured on prominent platforms including TEDx, CBS, Women's Health Magazine, Men's Health Magazine and many others.
Interested parties can find out more by visiting https://www.drtracyinc.com
Release ID: 89007720