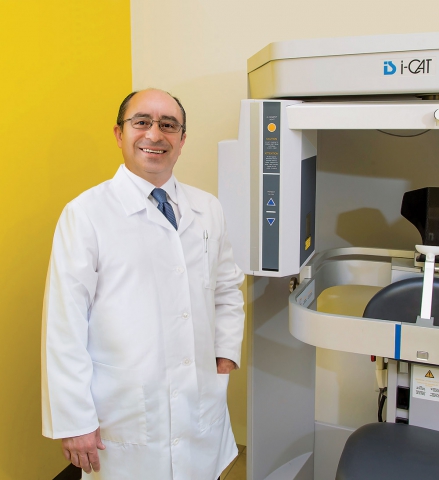 - October 29, 2017 /PressCable/ —
Houston TX dentist, Dr. Behzad Nazari has started a charitable campaign using the growing popularity of selfies. He is asking everyone to take a snapshot of themselves and share it online. For each picture shared on social media, Dr. Nazari will donate a meal to the Houston Food Bank.
Info about the campaign can be found here: http://doctorsrelations.com/dentist-houston-tx/smile
Since the word "selfie" was added to the dictionary in 2013, the popularity of this phenomenon has been increasing more and more. There were more than 24 billion selfies uploaded to Google's photo app in 2015. Many people, from celebrities to politicians, are obsessed with taking photos of themselves daily.
Family dentist Dr. Nazari is using the new selfie craze to help the hungry families in his community. If people like taking photos of themselves just for fun, they will be even more excited to do it for a charitable cause.
"Hunger is a growing problem," Dr. Nazari answered when he was asked the reason to start this campaign. "Food demands at the local food banks have increased but food donations have been decreasing. Hungry families and children need help throughout the year and we all can pitch in to help."
He thought of this concept after reading about the increasing selfie popularity. "My family and I always take selfies. I thought why not make this a fun event where we could share our smiles, and at the same time make a family in need smile too?"
Dr. Nazari would love to help the local community and so he is inviting everyone to participate. He calles this program "Share a Smile, Make a Smile".
Dr Nazari's dental office has been providing cosmetic and family dental services to the residents in North Houston for over 18 years. After Hurricane Harvey hit the area, Dr. Nazari launched an emergency dental service and a charity event to help the community members get back on their feet. He has been featured on CBS, FOX, NBC network news, which covered his food drives, free dental days, and many other social programs.
Dr. Nazari is also offering a special discount for the participants. More info about his services is available here: http://antoinedentalcenter.com
Release ID: 251345