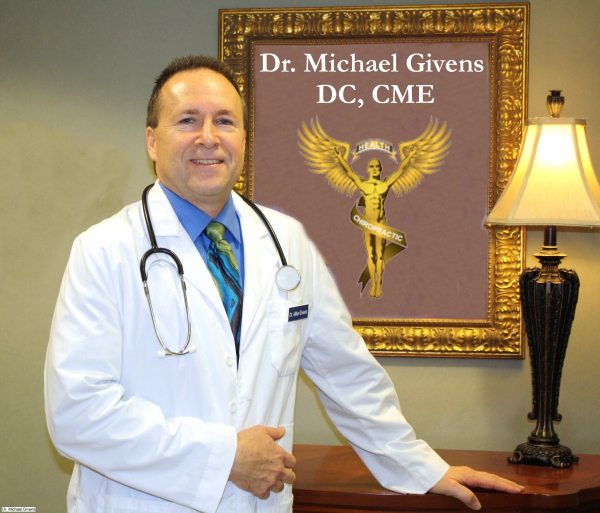 - February 9, 2016 /PressCable/ —
Cape Girardeau, February 9, 2016: — Dr. Michaels Givens, DC, CME (Certified Medical Examiner) today announced the launch of a new, redesigned version of its website, www.DrMichaelGivens.com. Key features of the site include a cleaner and more attractive design, a more engaging user experience with enhanced search and navigation, and the capability to connect with all three of Dr. Givens' core clientele: Chiropractic and Acupuncture, DOT Drug Testing and Certified DOT Exams and Personal Injury and Insurance Consulting.
"We are excited to be able to offer an updated internet solution to our clients, ensuring their easy of connecting with our staff and accessing all the services that we offer the community," said Dr Michael Givens. "As a full service medical practitioner, I wanted to offer as many paths to the consumer as possible." The capability to connect directly will enable the company to better understand consumer preferences and, most importantly, further extend the reach of all the offered services.
The site's refreshed and simplified look, combined with enhanced content, improved search functionality, and optimization for mobile devices allows consumers to better interact with Dr. Michaels Givens, DC, CME online. Selected areas throughout the website provide the opportunity to highlight informational reports and include links to watch videos, read sample chapters, listen to audio, and sign up for exclusive report downloads and newsletters, as well as receive up-to-date promotions by email.
"Our mission as a 21st century medical practitioner is to connect clients with solutions and offer them extensive medical information," said Dr Michael Givens. "The elegant, consumer-centric design of the site provides an innovative platform for our clients that will allow easy navigation to solve their specific needs and issues."
The new www.DrMichaelGivens.com allows for more consumer information, such as advances in Chiropractic treatment, DOT drug and alcohol testing and updates regarding personal injury and legal issues important to their care and treatment, and more.
About Dr. Michaels Givens, DC, CME Dr Michael Givens DC, CME (Certified Medical Examiner) is primary portal of entry physician who is certified to do DOT exams, drug and alcohol testing. Dr. Givens provides other employer services including functional exams, non-DOT testing, and worker's comp treatments utilizing chiropractic care & physiotherapies.
Dr Michael Givens DC, CME is a '1999 graduate of Logan Chiropractic College where he was recognized for both clinical and academic excellence, and has continued his education with post-doctoral studies. Dr. Givens holds certifications through the State of Missouri in Acupuncture and lnsurance Consulting and he has also completed the Whiplash Diagnosis & Treatment Certificate Program at Logan Chiropractic College. He is also uniquely trained in the Cape Girardeau area to provide lndependent Medical Exams (lME) which qualifies him to review treatment records and give testimony in medico-legal cases. More information is available online at www.drmichaelgivens.com
Release ID: 103361