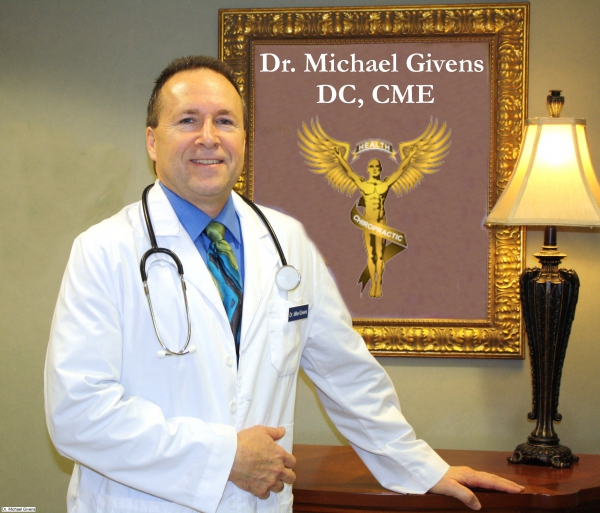 - July 15, 2016 /PressCable/ —
Dr. Michael Givens, DC is pleased to offer a menu of solutions for those who are suffering from spinal pain. The doctor is skilled at identifying the cause the pain and the precise location. He is then able to provide methods which will ensure relief from the pain. The symptoms can be caused by misalignment of the spine or other conditions.
The goal is to alleviate pain without the need for invasive surgery. Dr. Givens performs a complete chiropractic evaluation to design comprehensive treatment plans specific to each individual's needs. Diagnostic X rays allow for a specific understanding of the patient's condition. Patients are treated both in clinic and given at home exercises to help strengthen their body and encourage healing.
Dr. Givens says, "Recent studies have shown that surgery, drugs and prolonged bed rest can actually make it harder to alleviate low back pain. Surgery should be used only as a last resort after other options have been utilized." Techniques can address the spinal column, restoring alignment to areas which have subluxations. Alternatively, the soft tissue may be the cause of the pain. Sometimes it is both types of tissue that are affected. When the spine is correctly aligned, the circulation of the blood and lymphatic system works to heal the damaged tissues. Recovery is done at the cellular level. Circulation is enhanced through techniques such as massage. Long term improvement occurs when the body is receiving the nutrition it needs to rebuild and restore.
"When it comes to back pain," Dr. Givens states, "I strive to restore motion, decrease inflammation and return my patients back to full strength and function. Chiropractic treatments, massage and acupuncture; along with hydration, proper diet and supplementation are effect treatments the body responds too." Dr. Givens has successfully treated patients that have suffered from neck pain, back pain, whiplash, injuries, car accidents work accidents, headaches, radiating pain, numbness and more. Dr. Givens strongly believes in the natural healing that chiropractic care, massage therapy, acupuncture, good nutrition and a healthy lifestyle can provide. Learn more about spinal pain relief by visiting the website at http://www.DrMichaelGivens.com/ today. For a pain evaluation please call 573-651-8686 for an appointment. Givens Chiropractic, LLC is located at 2917 Independence, Ste 400, Cape Girardeau, MO 63703.
About Dr. Michaels Givens, DC, CME
Dr Michael Givens DC, CME (Certified Medical Examiner) is primary portal of entry physician certified to do DOT exams, DOT drug and alcohol testing. Dr. Givens DC, CME provides other onsite and offsite employer services including functional exams, non-DOT testing, and worker's comp treatments utilizing chiropractic care & physio-therapies.
Dr Michael Givens DC, CME is a '1999 graduate of Logan Chiropractic College, recognized for both clinical and academic excellence, and has continued educational courses with post-doctoral studies. Dr. Givens holds certifications through the State of Missouri in Acupuncture and Insurance Consulting and has also completed the Whiplash Diagnosis & Treatment Certificate Program at Logan Chiropractic College. Dr. Givens is also uniquely trained in the Cape Girardeau area to provide Independent Medical Exams (IME) and is qualified to review treatment records and give testimony in medico-legal cases. Givens Chiropractic, LLC is located at 2917 Independence, Ste 400, Cape Girardeau, MO 63703. Complete information is available at www.DrMichaelGivens.com or by calling 573-651-8686.
Release ID: 123594